The first 100 days in power for Governor Gretchen Whitmer, Attorney General Dana Nessel, and Secretary of State Jocelyn Benson couldn't have been more disastrous.
Just look at the trio's dubious list of "accomplishments."
Governor Whitmer's signature move through 100 days has been to propose a massive 45-cent-per-gallon gas tax hike - after calling such a tax hike

"ridiculous"

on the campaign trail - and a giant new tax on small businesses that provide great local jobs. She's even

threatened to shut down state government

completely if Republicans don't tax their constituents through the nozzle.


Her administration has also been caught up in a swirling storm of scandal related to illegal campaign coordination during last year's general election.
For her part, Secretary of State Benson spent her first 100 days pulling every tooth from the state's campaign finance law, essentially telling candidates and committees they'll be able to break every transparency law on the books with no meaningful consequences.
She's delayed meeting FOIA requests, and she's heavily redacted and denied requests when she finally gets around to responding.
More frustrating for motorists, she's spent 100 days breaking her signature campaign promise –

failing to live up to her "30 minute guarantee"

for wait times at Secretary of State branch offices. 
According to reports, she's yanked time saving technology offline and waits are now stretching for hours.
Meanwhile, Dana Nessel has been exposed as an anti-Catholic bigot and

threatened residents' First Amendment rights

. She's relying on lists from the contemptible Southern Poverty Law Center and its scandal-plagued leaders as she continues her crusade against anyone who disagrees with her Leftist ideology.
The last 100 days have been something. Michigan taxpayers may not be able to afford the next 100.
Sincerely,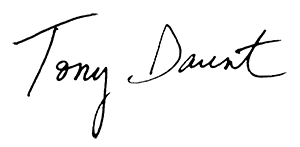 Michigan Freedom Fund


Do you like this post?