We could all use a little good news these days, right? Well buckle up!
COVID-19 and the state's reaction might be dominating the news, but it's not all that's happening in Lansing.

For months, the Michigan Freedom Fund has worked with a large coalition leading the charge against a brazen union shakedown scheme targeting small businesses in Michigan. Governor Whitmer's department of Licensing and Regulatory Affairs (LARA) had proposed a set of rules that would require small businesses to pay off labor unions, or unionize their workforces, in order to obtain a license to do business in Michigan.
It was something straight out of a bad mobster movie, or a mid-80s episode of the A-Team. It also violated the state's right-to-work law, and would have killed countless Michigan jobs.
Earlier today, LARA submitted their final rule WITHOUT the so-called "labor peace agreement" provision. The union shakedown scheme is dead – at least for now.
Thank you to Senator Aric Nesbitt for leading the charge in the legislature, to the coalition allies we proudly worked with, and to each of you who helped us fight back. As we all know, no bad idea is every truly dead when it comes to government and we'll remain vigilant to ensure your rights are always protected.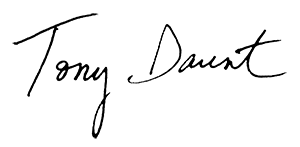 Detroit News:
Jacques: University of Michigan Can't Ignore Students' Rights
"In its desire to be a mecca of political correctness, the University of Michigan continues to prioritize the rights of some students over others.

"And that does not fly in the courts, thanks to the U.S. Constitution, which demands free expression and due process for everyone."
"For example, WJBK reported on Wednesday that Whitmer had to clarify her original order and said, 'if businesses are not sure if they're life-sustaining, assume they are not.'

"Remarks the Governor made at a March 26 briefing didn't seem to help. Whitmer said, 'But if you are a landscaper, if you are a florist, if you are home construction, none of those is a life sustaining business that should be open.'"
WDIV Detroit:
Study: Michigan among Best States at Social Distancing during Coronavirus Crisis
"A group called 'Unacast' in New York used what they call 'human mobility data' from cities across the country to measure travel. With that data, the group determined which states have been most effective in terms of social distancing.

"According to the study, the state of Michigan received an "A" grade overall, ranking in the top five states in the country."
Do you like this post?