Governor Whitmer made headlines last weekend declaring a propane energy emergency in the state of Michigan because of low temperatures that caused real energy problems in a lot of other states.
The problem with her order, though, is that according to the state's propane advocates, there's no crisis in Michigan. We have all the propane we need, and customers who use it to heat their homes or run their equipment at work have plenty of access to it, too.
They've got that access, experts say, because of Line 5. That's the oil and gas pipeline that travels from the UP down through metro-Detroit and safely supplies more than half the propane we use in Michigan.
Here's the kicker, though. Governor Whitmer late last year actually ordered Line 5 to shut down. She's trying to close it. Turn off the spigot. Dry up the energy supply that kept Michigan warm all winter.
According to the Detroit News, "largely because of the reliability of Line 5, Michigan residents who depend on propane avoided the tragedies that unfolded in Texas and other states when heating fuel supplies were cut off."
Take more than half of the state's propane supply out of the equation, and we'll have a real emergency on our hands.
Instead of engineering an energy crisis, we hope the Governor will back away from her dangerous shutdown demand and take the one real step she could to address the state's energy needs. Back Line 5 and the Great Lakes Tunnel, the privately-funded energy infrastructure project that will move a portion of the line out of the Mackinac Straits, and put it safely deep under the lakebed.
Sincerely,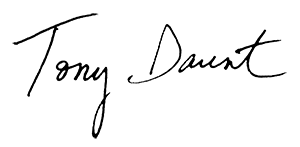 Tony Daunt
Executive Director
Michigan Freedom Fund
WILX TV Lansing: Parents are angry that teachers' kids are allowed more in-person classes at Eaton Rapids Public Schools
"Polihonki's daughter is a student in the district's hybrid model of learning. She goes to school in-person two days per week. The hybrid model has existed at the elementary school level for more than a month. Most kids are participating in the hybrid model, except kids whose parents are teachers in the district. Teacher's children are allowed to take all of their classes in person. The district says this exception was offered to help teachers get back to work in-person."
"Gov. Gretchen Whitmer declared a Michigan 'energy emergency' on Feb. 20 to 'ensure adequate propane distribution' for the foreseeable future. 'While I am confident that our state has the energy supply we need to get through these cold winter days, we aren't taking any chances after what happened in Texas this week,' Whitmer said in a press release. In November, Whitmer took action to shutdown the Line 5 pipeline that supplies much of the propane fuel used in Michigan."
"Michigan doesn't have a propane shortage, despite Gov. Gretchen Whitmer's declaration of an energy emergency over the weekend. But it risks having one if the governor gets her way on shutting down the Line 5 petroleum pipeline."
Do you like this post?