Late last year, Republican leadership in the State House introduced House Bill 5229, a particularly bad bill that would make it easier for local governments to raise your taxes to support a regional transit authority. Thankfully, the legislature adjourned for the year without taking up this dumpster fire of an idea.  We even thanked them for doing the right thing!
Well, hold on to your wallets because it appears that our confidence that sanity had prevailed was misplaced.  Republican leadership has apparently had enough of "peace on Earth, good will toward men," and is gearing up to ram this tax-enabling bill through the legislature as early as next week.


Taxpayers are not an ATM for politicians and bureaucrats, or their special interest allies, and they should not be treated as such.
What's happening now is nothing less than a cynical end run around the will of the very voters who already rejected this idea once. If a regional transit tax like the one HB 5229 would enable were necessary and desirable, taxpayers would have approved it when the matter was put before voters in 2016.
Enabling a tax hike over the objections of the very voters who oppose it isn't just wrong – it's foolish.
Sincerely,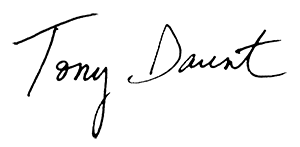 Detroit News:
Regional transit-related bill encounters opposition as leaders back it
"In 2016, a regional 20-year, 1.2-mill property tax increase ballot measure for the system was defeated — losing overwhelmingly in Macomb and by 1,100 votes in Oakland, while Wayne and Washtenaw county voters approved it. Patterson and Hackel put it on the ballot but didn't campaign for it.

 

"An effort to put a new $5.4 billion, 1.5-mill regional tax hike proposal on the 2018 ballot flopped after opposition from Patterson and Hackel."
"Elected officials in Southeast Michigan want to put another tax hike on the ballot to pay for more bus lines or whatever else they may fit into their tax-and-spend transit plan. They also want state lawmakers to change some of

the rules

about funding transit before they seek to get it approved. Transit supporters should instead try to find out how to make the transit they already have work instead of asking for more money."
"Federal prosecutors filed a new charge against a former United Auto Workers official Monday, alleging the defendant was involved in an embezzlement scheme that was part of a wider racketeering enterprise at the union."
Do you like this post?