We're working hard to hold Governor Whitmer accountable for her broken promises, and it's getting lots of attention.
Our billboard featuring the governor's road funding veto was covered by

 

WLNS

,

 

Fox2

 

and

 

WXYZ

, with stories airing ELEVEN TIMES on local TV over the weekend. In addition to television audiences, hundreds of thousands of motorists have seen the billboards, and many more have seen news articles online at the Detroit News, Fox47, WDIV and others, and through our social media channels.
By every measure, our awareness campaign has done what it set out to do: Bring attention to Gov. Whitmer's hypocritical veto and hold the governor accountable for her broken campaign promise to fix the roads.
We can't do this important work without you.
Our fans and followers have been critical in spreading our message, increasing our engagement and reach on social media.

 

Like us on Facebook

,

 

follow us on Twitter

, and then share our posts and tweets with your friends and allies.
Finally, share the Frontlines of Freedom with your email list. Encourage them to 

sign up

, and we'll make sure they get the latest update from the Michigan Freedom Fund each week. As former President William Henry Harrison wrote, "Eternal vigilance is the price we pay for liberty."
We are honored to have partners like you who support our commitment to the principles of transparency, limited government and Constitutional freedom. Thank you for all you do to help us – and Michigan– be successful.
Sincerely,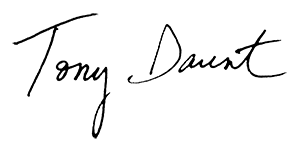 Fox47:
Conservative group launches billboards aimed at Whitmer budget veto
A Conservative group has launched a billboard targeting Gov. Gretchen Whitmer and her "fix the damn roads" campaign promise.

 

The billboard was paid for by the Michigan Freedom Fund, and focuses on Whitmer vetoing $375 million in transportation funding for the state.
"Michigan motorists elected Governor Whitmer to fix the damn roads, not slash the damn funding and veto hundreds of millions for critical repairs," said Freedom Fund Executive Director Tony Daunt. "The Governor is clearly more interested in raising Michigan's gas tax by 45 cents-per-gallon than she is fixing our crumbling infrastructure. Voters – and even the state's top legislative Democrats – disagree."
The billboard ads, which are scheduled to run for a week, are a good way "to remind people of the governor's words and her actions," said Tony Daunt, executive director of the Michigan Freedom Fund.

 

Asked about Whitmer's veto being a strategy to secure additional, long-term road funding, Daunt responded, "That strategy has shown to be an absolute failure. If she's holding out for a tax increase ... it's going to continue to be a failure."
Do you like this post?