This November, voters will choose the state's next Governor, Attorney General, and Secretary of State. They'll also be asked to weigh in on 3 different ballot proposals – two of them are particularly deceitful attempts to hijack Michigan's constitution.

Proposal 3 threatens to make the line to vote each Election Day significantly longer, by effectively turning every precinct in the state into a county clerk's office… staffed by volunteers.
Then there's Proposal 2.
Greg McNeilly writes in the Detroit News:
Proposal 2 is the so-called redistricting proposal that writes into our constitution discrimination and tax hikes… This proposal sets up a special "nonpartisan" commission to draw redistricting lines and excludes up to 1 million of our citizens from participating, mostly because they have a family member who became civically engaged.

Additionally, Proposal 2 provides for more run-away government spending. Those that can join this so-called "nonpartisan" commission will get fat paychecks (a minimum of 25 percent of the governor's salary — the operative word in the state's constitution being "minimum").

Once locked into the state's constitution there is no check-and-balance on this runaway spending. And then there will be the lawsuits. And more lawsuits. Our tax money is better spent fixing our roads, improving our state's water infrastructure, and investing in students, than monkeying around with redistricting schemes.
Read the whole thing here. Complex and misleading items don't belong in our constitution!
Sincerely,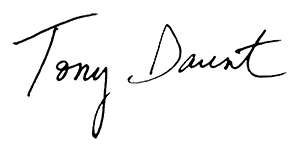 Paid for with regulated funds by the Michigan Freedom Fund. PO Box 14162, Lansing, MI 48901.
Authorized by Protect My Vote
Do you like this post?