Four days until Election Day, and Secretary of State Jocelyn Benson keeps the tally running.
No, not the tally of votes – those won't be counted until Tuesday night.
She keeps racking up losses in court, as the judicial branch smacks down attempt after attempt by Michigan's activist Secretary of State to violate the Constitution and threaten the integrity of the upcoming election.
Benson had previously ordered elections workers to force poll watchers to stand at least six feet away from the tables where voters get their ballots, an order that would have allowed elections workers to essentially block poll watchers from even stepping foot behind the tables.
At one poll worker training in Detroit, an election official was allegedly recorded joking with those she was training that they could block poll watchers from doing their jobs unless they 'brought binoculars with them.'
Not surprisingly, the court didn't think much of her illegal scheme to threaten ballot integrity.

Benson was forced

this week to settle a lawsuit over the scheme, and to back away from her illegal orders.
Poll watchers play a critical role ensuring election integrity in Michigan.
No wonder Benson wanted to keep the eyes of the public and the press away from the polls next Tuesday.
No wonder the courts blocked her again.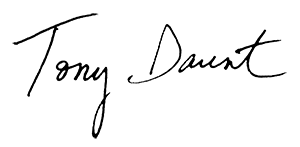 Fox 2 Detroit:
Police rebuke open carry ban from Sec. Benson
"The way law enforcement sees it, even with an administrative order from a government official, there's nothing to enforce. How police approach Secretary of State's Jocelyn Benson directive to ban open carry of firearms near Michigan polling places will influence how things go on election day. But according to some police, including the head of the Michigan Association of Police Chiefs, there's nothing to enforce since it's not law."
"In late June, Dr. Robert Redfield, director of the Centers for Disease Control and Prevention, said in a conference call with reporters that the number of Americans infected with COVID-19 'is likely to be 10 times as high' at the number of confirmed cases. This suggests that the number of people in Michigan who have contracted the disease is in the range of 1.5 million, not the 154,688 'confirmed cases' as of Oct. 23, which the state has reported. In other words, according to information provided by the head of CDC, 15% of Michigan residents – almost one out of every seven – has contracted the disease and developed antibodies. The information also raises questions about the actual fatality rate from this epidemic."
"Michigan voters must have their absentee ballots to local clerks no later than 8 p.m. Nov. 3 after a state Court of Appeals panel on Friday overruled a lower court that had made allowances for late ballots. Friday's appellate ruling also overturned a decision that would have allowed third parties to collect absentee ballots from voters in a three-day window ahead of Election Day."
Do you like this post?