Jocelyn Benson literally wrote the book about being a Secretary of State. In that book, she claims that one of the most important – most critical – roles for an election official is to maintain clean voter files, including the removal of voters who are dead, no longer living in the state, or otherwise ineligible.
That's why it's so hard to understand how Benson's found herself connected to a swirling scandal and federal lawsuit into the banana-republic-level handling of Detroit's voter rolls.


According to startling court records, in Detroit there are 2,500 dead people still on the voter rolls, 4,800 registered more than once, 16,000 missing key data like when or where they registered – if they exist at all – and almost 34,000 more registered voters than living adults.
Benson's response? She told the press 'no comment.' A disgraceful response coming from someone who has appointed Detroit's disgraced City Clerk, Janice Winfrey, to a statewide election integrity commission.
It'd be laughable if it weren't for the prospect of thousands of dead people and 34,000 non-existent people suddenly showing up to vote in this fall's elections.
MFF Chairman Greg McNeilly summed it up best writing this week in the

Detroit News

:


Benson says maintaining clean voter rolls is "critical" for an elections officer — and for a secretary of state. She's failed.
Benson appointed Winfrey to help "make Michigan a national model for clean, efficient, and secure elections." Court records prove how poorly that's going.
Benson insists she wants to make it "easier to vote and harder to cheat." Strike three.
Which brings us back to our original questions. Does Benson actually believe a word she wrote, or is she too incompetent to take her own advice?

Sincerely,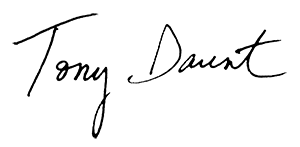 Detroit News:
Opinion: Detroit's poor voter roll maintenance practices hurt all Americans
"U.S. and Michigan laws set standards for how local election officials must keep voter registration records current and updated on a timely basis. The rules are not complicated: remove the dearly departed; cancel grandma's file after she moves to Florida; keep tabs on who's an ineligible felon; don't let children vote; and, if all else fails — keep a list of registrants whose addresses have gone bad and are ghosting you on all fronts.
"To many Americans, this may sound like simple bookkeeping, but the practice is under assault from partisans seeking political advantage and who have given it the label "voter purge."
"Right-to-work laws prohibit employers from compelling workers in unionized workplaces to pay the union as a condition of employment. There is more than anecdotal evidence that Michigan's right-to-work law has not negatively affected workers' incomes.

"After adjusting for inflation, per capita personal income in Michigan has increased from the equivalent of $42,719 in 2012 to $48,423 in 2018. And median household income (also in 2018 dollars) has increased from $51,250 in 2012 to $56,697 in 2018."
"'Not only do these findings call into question the legitimacy of the findings contained in both phases of the Michigan Aggregate Market Study, but jeopardize public and legislative trust in other research, reports, and studies produced by the department,' the report said.

"The committee called for an MDOT action plan to ensure no repetition, and confirmation of "action taken" against employees involved in the debacle."

Do you like this post?