It's Sunshine Week, the big week each year when good government advocates stand together to demand transparency and accountability from their government.
What does Sunshine Week look like in Michigan? Well, if you're dealing with Secretary of State Jocelyn Benson's office, it looks like heavy rain clouds. That's because Benson, since taking office, has repeatedly delayed and denied voters access to public records under the state's Freedom of Information Act.
On January 14, the Freedom Fund filed a FOIA request seeking transparency from Benson about her department's negotiations and controversial lack of enforcement of campaign finance penalties surrounding the scandal-plagued Build a Better Michigan committee, after the state determined that the political group allied with Governor Gretchen Whitmer illegally engaged in "express advocacy" advertisements.  It was later determined that Build a Better Michigan also engaged in illegal coordinated activities with the Whitmer campaign.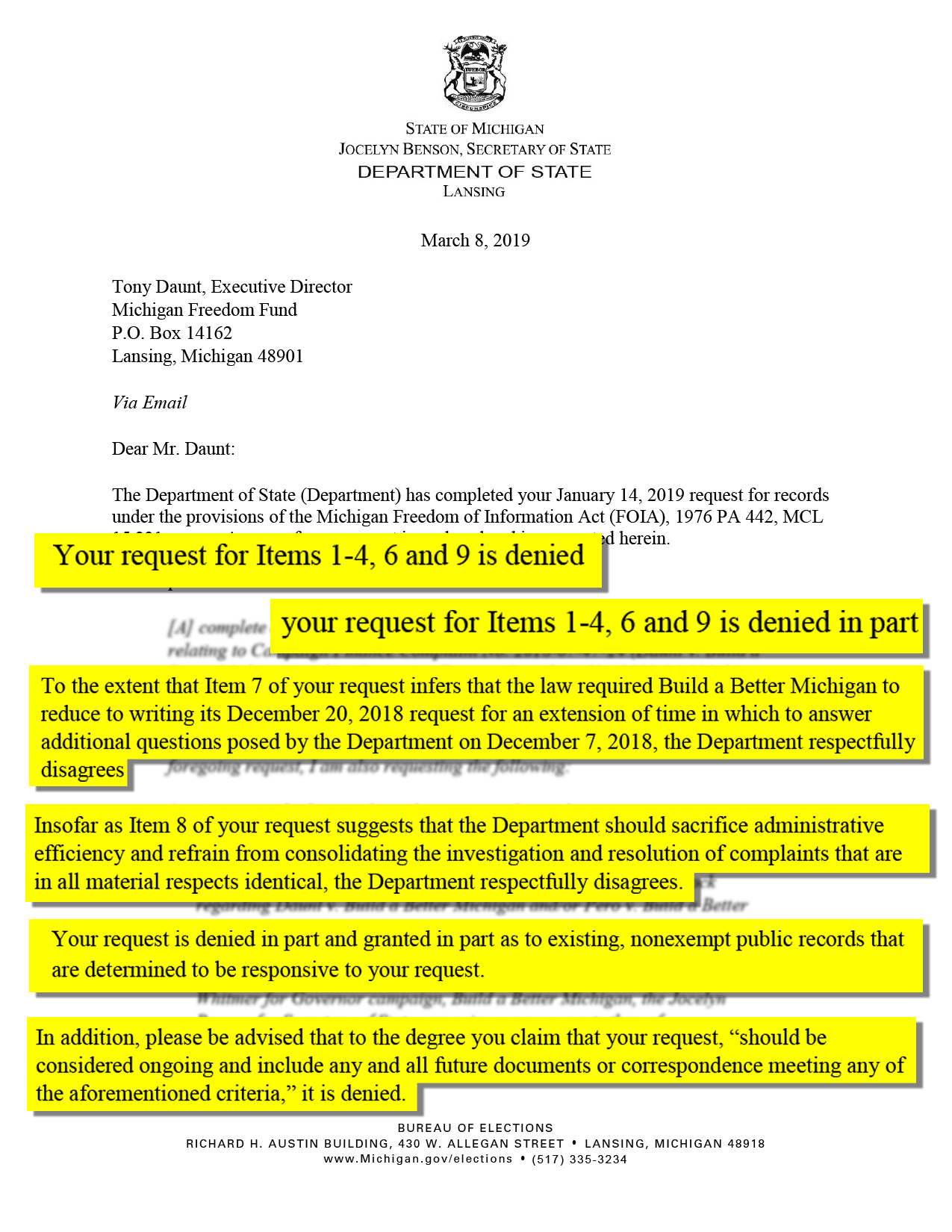 Months after the FOIA request, and weeks after the deadline to respond, Benson this week finally opened the books – except she didn't.
Of the 10 sets of records requested by the Freedom Fund, Benson refuses to release all or parts of 7 of them. It is a shocking abdication of her legal responsibilities.
Benson claims "transparency" is the hallmark of her administration, but in the heart of Sunshine Week, she's hiding in the shadows.
Michigan voters deserve better.  The Michigan Freedom Fund will appeal Benson's disregard for FOIA requirements, and we expect the Secretary of State to provide complete transparency surrounding Gretchen Whitmer's Build a Better Michigan scandal.
Sincerely,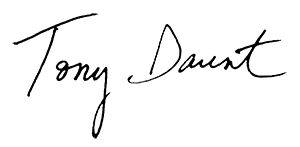 In Other News:
Do you like this post?