Lansing appears to be basking in the glow of a surprising thaw.
No, the January weather is still miserable. It's the relationship between the two political parties leading the newly split state government that's warmer than a late April spring.


The first bills introduced in the Republican controlled legislature?  Bipartisan criminal justice bills, jointly unveiled by the Republican Speaker and the Democratic Attorney General.  The first action of the nominally Republican controlled state Supreme Court?  Electing one of the minority-party Democrat jurists Chief Justice.  Heck, Democratic Governor Gretchen Whitmer and Republican former Lieutenant Governor Brian Calley have apparently been carpooling to work.  (I'm not kidding.)
Talk of bipartisanship is great, but in early January it's easy.  The test comes in a matter of weeks, when Whitmer delivers her first state of the State address – which many expect to be chock-full of demands for huge tax hikes and left wing social policy – and the Republican House and Senate start working on actual legislation.
If the thaw is going to continue, it's going to take effort.  And while talk of bipartisanship is usually just talk, the good news is there are no shortage of areas where Lansing should be able to come together for the continued success of our state.  Our own Greg McNeilly writes in the

 

Detroit News

:
Achieving solutions, regardless of the partisan makeup of a government, requires consensus building.  It requires leadership. There are no fewer than four places Republicans and Democrats should be able to find common ground and get things done.
Expand FOIA to cover the governor and legislature.  Pass ethics reforms to eliminate conflicts of interest in state government.  Fix the roads without raising taxes.  End crony capitalism. Four steps Republicans and Democrats should be able to agree on.  We know from the past eight years that Republicans know how to lead and get things done.  The test is whether the newly empowered Democrats will put the success of Michigan ahead of the demands of their radical left-wing base. 
Sincerely,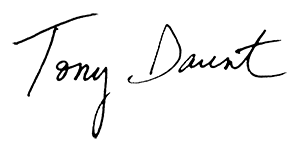 Do you like this post?