… And two Democrat members of the Michigan Board of State Canvassers picked union leaders and Democratic Party bosses over the rule of law, voting to disenfranchise nearly 400,000 Michigan voters who signed petitions demanding an end to the state's costly prevailing wage mandate.
Julie Matuzak and Jeannette Bradshaw, Democrats and union activists themselves, blatantly disregarded the staff report from the nonpartisan civil servants in the Bureau of Elections and abdicated their responsibility to Michigan voters and to Michigan state law.


They should resign immediately.
Michigan's prevailing wage regulation costs taxpayers hundreds of millions of dollars each year, forcing our schools and communities to pay dramatically higher rates for construction projects.
That's not right. And that's why nearly 400,000 Michiganders signed petitions asking the legislature to vote to repeal Michigan's costly prevailing wage mandate.
Thanks to Matuzak and Bradshaw – and the union and Democrat Party bosses pulling their strings – those voters have been disenfranchised, but the fight is not over. Petition backers are expected to head to court immediately to ensure the voice of Michigan voters is heard – whether the union bosses like it or not.
Sincerely,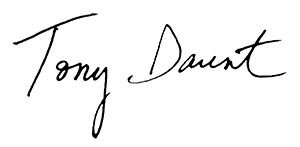 Do you like this post?