Just who's bullying whom, Madame Governor?
Michigan workers have been forced off-the-job by Governor Whitmer for nearly six months. Small business owners and their customers who can interact safely have been forced out of business by the Governor; jobs lost, savings depleted, while the state's mental health crisis explodes, and young people contemplate suicide in heart-wrenching and record numbers.


Meanwhile, new COVID-19 infections remain incredibly rare, hospitalizations rarer still, and ventilators stack up unused by the thousands.
School doors remain largely shuttered to students, while the Detroit teachers union votes to authorize an illegal strike, further hurting students in the state's most troubled district.
Governor Whitmer's response this week when reporters asked her if she'd take her boot off the back of a few Michigan small businesses? She told reporters she "won't be bullied" into letting desperate families put food on their tables.
The

Detroit Free Press

followed up with the Governor's staff to ask just who she felt was bullying her. Days later, the newspaper still hasn't gotten a call back.
Someone is absolutely being bullied here, but it isn't the Governor. We're as appalled as you that she'd claim to be the victim here while forcing Michigan families to watch helplessly as she unravels their lives, one pernicious executive order at a time.
We're determined not to let her get away with it.

Sincerely,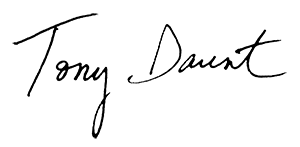 Detroit Free Press:
Dennis Williams becomes 2nd ex-UAW president charged in corruption probe
"More distressing to rank-and-file members perhaps is that Williams is not the first ex-UAW president charged criminally in a years-long federal probe. That distinction goes to Williams' successor, Gary Jones, whose agreement to cooperate in the investigation put speculation about who would be next to fall squarely on Williams."
"Two weeks ago, Gov. Gretchen Whitmer, Cuomo's fellow Democrat, vetoed a piece of legislation that would have prevented patients with active COVID-19 infections from being placed in nursing homes. Instead, the legislation would have required these individuals to be treated in entirely separate, otherwise empty facilities reserved exclusively for those who have already contracted the disease.

 

"It is impossible to mount a scientific justification for Whitmer's veto. It was an act of pure spite, a move that signaled nothing save her unlimited contempt for the Republican-controlled state legislature."
"Since the beginning of the COVID-19 pandemic, Gov. Gretchen Whitmer has changed the rationales and criteria for imposing and extending the declared state of emergency that gives her unilateral control over Michigan's response.

 

"Whitmer has gradually broadened the definitions and conditions cited to support the claim in her executive orders that a state of emergency still exists."
Do you like this post?