The bombshell exploded late Thursday.
An aide to New York Governor Andrew Cuomo admitted to lawmakers on a video conference call that the state covered up the number of nursing home deaths from COVID-19 in order to avoid prosecution over their disastrous policy.
They were worried about the Justice Department, the senior aide brazenly admitted. "We froze," she said, out of fear that the true magnitude of death would lead to criminal charges.
According to the

Associated Press

, the state may have intentionally underreported the number of COVID patients imported into nursing homes by more than 40%.
New York wasn't the only state with a disastrous approach to seniors and the coronavirus. But it was close. Governors across the country realized immediately last year that COVID-19 was particularly deadly among seniors, and worked to keep the virus out of nursing homes.
Michigan was one of the small handful of states that actively and intentionally imported COVID into the facilities where the state's most at-risk and medically frail patients live.
Whitmer might not be caught in a death toll "cover up," but that's small solace to the thousands of families who lost loved ones in Michigan nursing homes after she refused to keep COVID out.
Today offers just the latest reminder that government transparency matters, especially when government is making life and death decisions. It should be an open book.

Sincerely,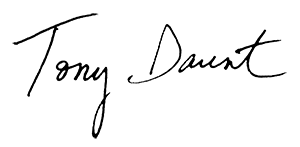 Tony Daunt
Executive Director
Michigan Freedom Fund
Detroit News: Editorial: Dems, parents must push for back to school
The districts where classrooms remain closed are also some of the largest in the state, and consequently have the strongest teachers unions. In Michigan, and around the country, there is a direct correlation to the strength of the unions and decisions around in-person learning. For the most part, unions are against a full return to normal classes as they are focused on protecting the interests of teachers — not the students. The teachers unions are also political backers of Whitmer and Biden.
When Gov. Gretchen Whitmer announced the first COVID-19 lockdown last March, she said, "This is going to be hard, but we're going to get through this, and we're going to get through it together." That is not how Whitmer has governed during the pandemic. She has instead imposed extended lockdowns with increasingly complex and detailed restrictions on business and society, with impacts and costs falling unevenly.
The director of the Michigan State Police has instructed his officers to remove "nonstandard" applications such as the text messaging app Signal from their state phones by Wednesday and to seek authorization before downloading such apps in the future. The new policy, issued Monday by Col. Joseph Gasper, follows a series of articles in the Free Press about use by senior MSP officials of the free-to-the-user app Signal, which can be used to evade the Michigan Freedom of Information Act and legal discovery.
Do you like this post?