One year ago yesterday, the United States Supreme Court struck a monumental blow for the rights of public workers and public school teachers here in Michigan and across the country.
The Court last June handed down their famous "Janus" ruling, declaring that public workers could not be compelled against their will to join a union or to pay representation fees to prop up a union they don't belong to.


The extreme left howled and wailed, warning that organized labor was finished and that income inequality would skyrocket. They're prone to that kind of emotional – and dishonest - reaction.
If teachers were free to choose whether or not to join a union,

unions would die

!
Instead, thanks to the Janus ruling, teachers and government employees have greater freedom, stronger Constitutional rights, and more control over their own paychecks. And some labor unions are even describing their coffers as "flush."
That's because some are working harder to earn workers' trust and their dues dollars. Those that don't?  We've seen what happens with those unions right here in Michigan, where the MEA has lost more than 32,000 members since 2012.
In each example, teachers and workers win. Happy Anniversary, Janus!
Sincerely,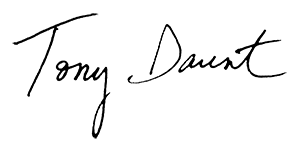 Michigan Freedom Fund


"The Democratic governor line-item vetoed a provision that would have directed the auditor general to immediately review the rollout of automatic voter registration and no-excuse absentee voting requirements included Proposal 3."
"With 21 years of service, Horan has reached the top of the seniority-based union pay scale, a roadblock that is faced by all long-time Michigan school district teachers. And in this instance, as in almost all other Michigan school districts that have the same system, it was the MEA that negotiated a contract that freezes the pay of the most experienced teachers."
"One year after the Supreme Court ruling in Janus v. American Federation of State, County and Municipal Employees that was supposed to decimate public sector unions, organized labor appear to have absorbed the blow better than expected. 
The ruling said that public sector workers could not be forced to join or otherwise financially support a union if they didn't want to, ending a common feature of union public sector contracts."
Do you like this post?