It was a year ago Saturday, on October 12, 2018 in the heat of the general election campaign when then-candidate Gretchen Whitmer uttered perhaps the biggest whopper of the cycle.
Standing on a debate stage and accused by her opponent of planning to raise Michigan motorists' gas taxes by as much as 20-cents per gallon, Whitmer condescended and shot back.

She called the charge "ridiculous." She called it "nonsense."  Watch for yourselves.
A year later, Whitmer continues fighting for her wildly unpopular gas tax hike. Just days ago, she grabbed her red pen and vetoed 147 different budget items in what's been called an effort to "hurt" her political opponents and to drive them to the bargaining table to support the gas tax hike.
She wants the 45-cent per gallon hike so badly she cut $35 million from underserved public school students and their teachers.
She's fighting for her 45-cent per gallon gas tax hike so badly she took a million dollars from parents who have children living with autism.
She's pushing for the "ridiculous" 45-cent per gallon gas tax hike so hard she was willing to cut almost $375 million from… road repairs. (Yeah, we don't get it either).
A year ago, Whitmer gave voters all the evidence they'll ever need to know she can't be trusted.
Her vetoes showed us there's no voter she's not willing to throw under the bus to get the tax hike she swore she never wanted.
Sincerely,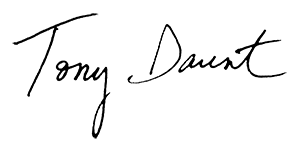 Grand Haven Tribune:
Governor's Cuts Use People as Negotiation Tools
"The governor's 45-cent gas tax hike was dead on arrival. Not a single member of the Legislature in her own party has even introduced the bill. Move on. We don't win every battle. You don't set the house on fire because you want the kitchen remodeled."
"The documents were unsealed Monday almost one month after Pearson was arrested and charged with money laundering, mail and wire fraud, and embezzling union funds. Pearson, who served as Jones' deputy until last year and sat on the UAW governing International Executive Board, is the first sitting UAW official charged in the corruption scandal.

"
Capitol Confidential:
Even Without 45-Cent Gas Tax Hike, Transportation Spending Up 58 Percent Since 2011
"Annual state spending on Michigan roads and other transportation services will hit a record high in the 2018-19 fiscal year at $3.64 billion, and the amount is projected to climb to $3.99 billion by 2021. The increases are in part due to a growing state economy and the resulting tax collections, and also from a tax increase enacted in 2015."
Do you like this post?