Polling is dead. 
Republicans' House majority, on the other hand…


The experts said it couldn't be done and it wouldn't happen. Governor Gretchen Whitmer emerged from her Lansing office for a week and campaigned for Democrats in House races across the state, determined to flip control of the state legislative chamber.
Prognosticators expected Democrats to pick up at least the four seats they needed to take control of the House, and to probably win more than that. Republicans trailed badly in almost every battleground district poll, from Traverse City to Oakland County.
Not only did Democrats fail to gain control of the chamber – they didn't pick up a single seat. (They flipped two, but Republicans knocked off a pair of Democrat incumbents, too.) 
It was an Election Night stunner, and great news for constitutional conservatives who prefer separation of powers and checks-and-balances in their government.

Sincerely,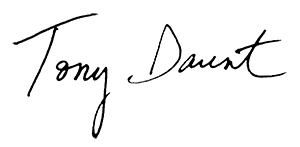 P.S. 52 of the 56 men and women endorsed by the Michigan Freedom Network won their state House races. Thank you for voting and thank you for your commitment to freedom!
WDIV TV 4 Detroit:
'Watchers' denied access to ballot counting at Detroit TCF Center due to COVID restrictions
"As ballots are still being counted throughout the state of Michigan, tensions ran high in the "counting room" at the TCF Center in Detroit Wednesday afternoon. Supporters of President and Republican presidential candidate Donald Trump swarmed the TCF Center on Wednesday in an effort to enter the counting room and watch the ballot-counting process. In Michigan, citizens are allowed to observe the ballot-counting process to ensure everything is being counted fairly and accurately. However, due to the coronavirus pandemic, the number of people allowed to observe the process has been limited to prevent the spread of COVID."
"Genesee County bar and restaurant owner Joe Schultz sometimes feels he's been fighting a long war to keep his business open — a fight against his own state government."
"This could also be a sign that Michiganians want to keep a check on Democratic Gov. Gretchen Whitmer's authority. Whitmer upset a lot of citizens and brought the economy to a standstill when she used her executive powers to single-handedly control the state from March until October while battling the spread of COVID-19. Whitmer must become a better partner with Republican legislative leaders, who want to put together a game-plan for fighting the virus, while also being mindful of the damage another lockdown would do to the state."
Do you like this post?