Last June, my friends at the Honest Elections Project and I took Jocelyn Benson to court and this week we held her accountable.
Our federal lawsuit sought to force the Secretary of State to comply with the National Voter Registration Act.
We presented evidence that on her watch, the state's voter rolls were poorly maintained and badly inflated. She refused to comply with federal law, so we took her to court.
The National Voter Registration Act protects the franchise of every Michigan voter and it's disappointing – but not surprising – that it took a federal lawsuit to force Benson to comply with election law.
She spent the last year misleading the press, twisting the data, and ignoring reality.
That all got a little tougher during the 2020 election, when she mailed unsolicited absentee voter applications to every voter on the rolls, and at least half-a-million of them came back undeliverable because the rolls were as bad (or worse) than we'd already proven they were.
A federal judge in October ordered Benson to move forward with discovery, and now, after months of active litigation, she's publicly announced plans to comply with federal election law and to cancel 177,000 bad registrations.
She was even forced to admit on the record that she'd failed to maintain accurate rolls during the 2020 election. Her department lacked "sufficient comprehensive efforts" to maintain clean voter rolls, she said in a public statement.
Election integrity matters, and this week's agreement means the state of Michigan will finally comply with the laws that protect it.
Sincerely,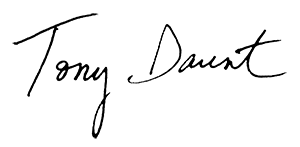 Tony Daunt
Executive Director
Michigan Freedom Fund
P.S. Voters deserve accountability and transparency from the individuals they elect to represent them. That's why this lawsuit was so important, and that's why recent revelations about high ranking government officials hiding and deleting public records in Lansing is so infuriating.
Freedom Fund's own Greg McNeilly has the latest on the growing Whitmer scandal in this week's Detroit News. It's an important read. 
WDET Radio: Leaders of Wayne, Oakland and Macomb Counties Express Concerns about Vaccine Rollout
"Macomb County Executive Mark Hackel told Stephen Henderson he is frustrated by the state's vaccine eligibility framework. Moving past phase 1A of vaccine distribution, he says, overwhelmed the system. 'We created a demand that we cannot fulfill the supply for,' says Hackel. He adds that seniors should continue to be prioritized until there is more vaccine doses available. 'Seniors shouldn't have to compete with younger people from all the other categories right now,' says Hackel."
"The right of private sector employees not to be forced into paying a union as condition of employment could be wiped away in Michigan and 26 other states by massive changes in federal law proposed by Democrats in Congress. Given Democratic control of Congress and the White House, passage of the Protecting the Right to Organize Act is a real possibility that would render Michigan's right-to-work law, adopted in 2012, a nullity."
"Daunt and the Honest Elections Project filed the lawsuit in February 2020, sparking a year-long litigation process. Benson sent ballot applications to every voter in the state in May, drawing the ire of then-president Donald Trump. Approximately 500,000 of those applications were returned to the state because the recipient died or had moved. Benson said the state would examine the returned ballots after the election because of a federal law preventing the changing of voter lists in the 90 days before an election."
Do you like this post?