Superheroes walk among us.
We had the occasion this week on Veterans' Day to thank Michigan's veterans of the United States Armed Forces, but a single day of gratitude has never been enough.
So "thank you." Again. A thousand times over.
Thank you for your sacrifice. Thank you for your service. Thank you for putting our country first.
We're grateful, too, for those who've served in the armed forces and now meet the needs of their constituents back home: Veterans like incoming state Representatives Andrew Beeler. A Michigan native, Beeler attended the U.S. Naval Academy, was deployed multiple times, and served with distinction. He returned to Michigan to continue that service to his community, winning election to the state House.
We honor veterans like incoming House Speaker Jason Wentworth; state Representatives-elect Bob Bezotte and Andrew Fink; state Representatives Thomas Albert, Gary Howell, Steve Johnson, Jewell Jones, Greg Markkanen, Mike Mueller, Terry Sabo, Joe Tate, and Hank Vaupel; and state Senators Tom Barrett, John Bizon, Adam Hollier, Rick Outman and Jim Stamas. To them, and others who serve, we say thank you. Thank you for your service to our country, and the citizens of Michigan.
We know that freedom isn't free, but it's ours because brave men and women have risked it all to pay the price.
Thank you.
Sincerely,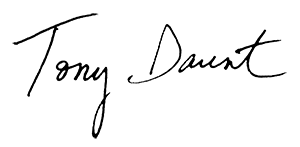 Tony Daunt
Executive Director
Michigan Freedom Fund
Michigan Capitol Confidential: Bipartisan Bills Ease Occupational Licensure Mandates for Veterans
"The legislative package would amend a number of laws governing occupational licenses in ways to benefit veterans and current military personnel. Such individuals who are already licensed in another state could work in Michigan if they can 'demonstrate competency in their profession through education, training and/or work experience.' They would not have to satisfy a separate set of requirements for Michigan."
"As coronavirus numbers spike, and hospitalizations rise, we understand the concern over getting those cases down. But recent comments from President-elect Joe Biden about a national mask mandate rub against intrinsic state rights under federalism. This kind of top-down approach is only likely to fuel divides in our country as it recovers from an especially bruising presidential election."
"Despite pleas from parents and educators alike, teachers' unions across the country have made one thing clear: Schools will only reopen at their say so, or not at all."
Do you like this post?