There's an old saying about throwing stones inside glass houses. Governor Whitmer apparently hasn't heard it.
That's right. The two Governors who most prominently, publicly, and unrepentantly sent thousands of COVID-19 patients into nursing homes among the elderly and infirm – nursing homes where thousands of residents lost their lives – are accusing someone else (anyone else) of responding poorly to the coronavirus.
It's not surprising Whitmer would try to deflect attention away from her own disastrous and potentially deadly policies related to the virus.
It's shocking, though, that Whitmer continues to defend a policy that was so uniquely bad, most other states took great pains to avoid her missteps – and have seen fewer seniors lose their lives in nursing homes.

Sincerely,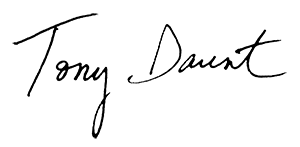 Bridge Michigan:
In tense hearing, Whitmer official defends MI COVID nursing home strategy
"It was a tense, sharply partisan back-and-forth. Republican critics of Whitmer's handling of the pandemic argue the state should have created COVID-only facilities for seniors who were released from hospitals. Whitmer's "inexplicable actions… put elderly citizens at risk can only be described as disappointing and reckless," Sen. Aric Nesbitt, R-Lawton, said in an opening statement, setting the stage for a combative hearing punctuated with heated exchanges and a threat of legislative subpoena."
"With her ruling, Stephens has allowed for ballot harvesting in Michigan. She has made it possible for individuals, or even groups, to organize efforts to gather up absentee ballots and deliver them to drop boxes and clerk offices throughout Michigan. Or, perhaps even more concerning, a campaign operative could gather ballots from supporters of the opposing candidate, and then throw the ballots in the trash."
"A coalition of government employee unions is asking a federal court in Detroit to block a new Michigan Civil Service Commission rule that requires individual state workers to annually reauthorize their approval before a union may deduct dues from their paychecks."
Do you like this post?