Governor Whitmer has gone too far, and she thinks she can get away with it. Sadly, that's not surprising coming from someone who continues to spread lies about last week's rally despite those lies being repeatedly debunked.
On Monday, Whitmer's administration

signed a contract

to start sending Michigan COVID-19 patients' health data to a private Democratic data and political organizing firm. She was going to pay them hundreds of thousands of your tax dollars to contact you and your family members, ask you deeply private questions about your health, and pass that data along to her political cronies to store in a giant new database. For your benefit of course!
The Michigan Freedom Fund is in Lansing every day fighting back, but we can't do it without you. Will you stand with us right now with a contribution of $20, $50 or even $100?
It was just a week ago that an estimated 4,000 Michigan residents gridlocked the streets around the Capitol building to tell Governor Whitmer we want to return to work safely!
Instead of listening, she's heaped more insults, refused to loosen her worst-in-the-nation job-site lockouts, and now, astoundingly, she was caught red handed sending confidential patient health data to a Democratic data firm. And paying them to take it!
It's hard work standing up to a governor with that much power, and such a brazen disregard for the people she was elected to serve. She's got the big liberal TV networks, the late-night comedians and even the New York Times running cover for her.
Standing up and fighting back means standing up together. Please join us right now with a $5, $10, $20, $50 or $100 donation to stand up and say louder than ever, 'Governor Whitmer, you've gone too far!'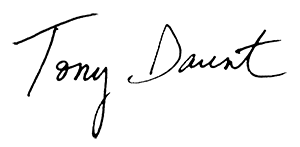 Do you like this post?