Governor Gretchen Whitmer has some explaining to do. And a decision to make.
This week, the Detroit Office of the Inspector General issued a scathing report that blistered the state's top medical executive for abusing her power while director of the Detroit Health Department.


According to the

Inspector General

, Michigan's Chief Medical Officer, Dr. Joneigh Khaldun, rigged a job posting process to create a phony new position called "Chief Integration Officer" "solely intended" for one of her personal friends. 
Khaldun and her friend continued to rip off taxpayers in Detroit until Governor Gretchen Whitmer appointed the Doctor to one of the top positions at the Michigan Department of Health and Human Services in April 2019.
The pair even misled investigators who were looking into improprieties in the hiring process. Doctor Khaldun went on to attack investigators and demand that they remove her name and position as health director from their findings.
"…The OIG takes the position that this type of abuse is highly unacceptable for a City of Detroit hiring official, and would recommend appropriate discipline if Dr. Khaldun was still employed with the City," the report said.
Of course, she's not. Governor Gretchen Whitmer tabbed the swindler to help head the Michigan Department of Health and Human Services.
What we don't know… yet… is if the Governor will hold her accountable for ripping off taxpayers and trying to bully investigators into keeping quiet.

Sincerely,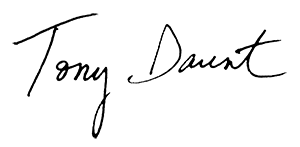 MLive:
Former Flint UAW Boss Used Bribes to Buy Homes, Relative's Plastic Surgery, Feds Say
"A former UAW executive who started his career working at a General Motors plant in Flint used more than $1.5 million in bribes and kickbacks to purchase property, houses and cosmetic surgery for a relative, federal prosecutors say in a new sentencing memorandum."
"Federal assistance to such districts is relatively stable, and with nearly 20% of Detroit's General Fund revenue coming from this source, it is clearly a vital component of school budgets.
"Yet, educational research organizations often do not include federal dollars when they analyze funding for public schools.

"
"The numbers show that union membership dropped in 2019 to a record low of just 10.3 percent. That rate fell by .2 percent from 2018, and is almost half of what it was in 1983 (the first year with comparable data)."

Do you like this post?