It was only a few weeks ago that Governor Gretchen Whitmer delivered a State of the State speech telling lawmakers (and viewers at home) that 'I don't need you.' She spent her primetime address telling the legislature she'd avoid the hard work of leadership in 2020, ignore consensus building, and simply act by executive order.
So, it felt more than a little ironic barely days later when she sent her budget director to a panel of those same lawmakers to make the case for preferred budget – and to ask them to fund her priorities.
It was a good reminder for anyone watching that Michigan still has three co-equal branches of government, and the legislature has as important a role to play as Whitmer.
Now's their chance to stand up and fight back. Our own Greg McNeilly has a few suggestions in the

Detroit News

:
"Instead of reacting along the edges to the governor's unserious budget - $100,000 to hire a poet, $40 million doled out to cities to solve climate change – the House and Senate have the opportunity to approach the coming months as their chance to fight back for local families and taxpayers.

 

"We should expect House and Senate Republicans to be bold."
Where Whitmer fails to match former Governor Snyder's record on education funding, they should break it. Where the Governor uses her licensing department to strong arm small businesses, they should fund it with a single dollar. Opportunities for leadership on behalf of Michigan voters are everywhere. We encourage the co-equal legislative branch to embrace them.

Sincerely,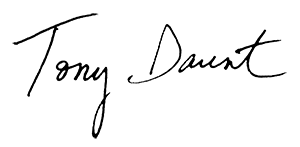 Mlive:
Gov. Gretchen Whitmer says lawmakers can't stop her $3.5B road bonding plan
"

Gov. Gretchen Whitmer dismissed efforts in the Michigan legislature to limit the state's authority to issue bonds without legislative approval Wednesday, telling reporters Republicans are "not going to block" her $3.5 billion plan to fund state roadways.

"
"You're breaking the law if you cut the hair of another person in Michigan without the government's permission, even if it's for a friend or family member, and even if there's no charge. An aunt cutting her nephew's hair? Illegal. A girlfriend giving her boyfriend a trim? Not allowed. And teenage girls giving each other manicures? They're all committing misdemeanor crimes under Michigan law."
"Federal prosecutors Thursday signaled they are not done investigating corruption within the top ranks of the United Auto Workers after charging former President Gary Jones with embezzling more than $1 million, racketeering and tax evasion."

Do you like this post?