The Michigan Freedom Fund would like to offer a sincere thank you to Speaker Lee Chatfield, Senate Majority Leader Mike Shirkey and legislative leadership for listening to the concerns of taxpayers and stopping House Bill 5229. This is a great development for taxpayers throughout the state. 

As we have repeatedly stated, we strongly oppose any efforts that make it easier for government to raise taxes on its residents and the dangerous expansion of the Municipal Partnership Act found in HB 5229 would have done just that. The language that strikes the applicability of the constitutional and statutory tax caps to each participating unit of government was particularly egregious and we appreciate the efforts by grassroots activists and lawmakers who took the time to express those concerns.
Unfortunately, the fight against terrible tax proposals isn't over (is it really EVER over?!). That's because in just two short weeks,

nearly 250 local tax hike

proposals – proposals you've probably never heard a word about – will be on the ballot during Michigan's presidential primary, where only the Democrats have a truly contested election. Coincidence only, I'm sure!
The good news? We've just dropped

episode 2

of our new Michigan Freedom Fund podcast, In the Trenches, and we're talking local taxes.
We hope you'll
tune in today
, get informed, and do your part on March 10th. Your families budget depends on it.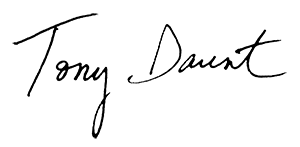 Detroit News:
Ex-UAW official Grimes sent to prison for bribery scheme
"

Mike Grimes, a corrupt former United Auto Workers official who received more than $1.5 million in bribes and kickbacks from a union vendor — including $10,000 worth of cosmetic surgery for a relative — was sentenced to 28 months in federal prison Tuesday.

"
"In 2010, California became one of the first states to use such a commission. Its commission consists of five Democrats, five Republicans and four people who claim allegiance to neither dominant political party.

"

According to an investigation conducted by ProPublica, California's commission was immediately gamed by the Democratic party and its allies.

"
"In Michigan, Vance Pearson, former Regional Director of United Auto Workers (UAW) Region 5 (located in St. Louis, Mo.), pleaded guilty to one count of conspiracy to embezzle union funds and to use a facility of interstate commerce to aid a racketeering enterprise, in violation of 18 U.S.C. 371, 1952(a)(3), and 29 U.S.C. 501(c)."

Do you like this post?