With great fanfare and media adulation, Governor Gretchen Whitmer's budget director (she was too busy trying to raise her national profile by making the rounds on cable news to be bothered with actually governing Michigan) yesterday unveiled her budget for the upcoming fiscal year, boasting it was the largest budget in the history of the state, with the biggest departmental budgets housed within it.
She wasn't wrong about that. Whitmer's $61.9 billion budget is loaded. With pork and nonsense.


So, since you're unlikely to read about them in the generally breathless coverage of the Governor's talking points, we thought we'd point out a first-pass Top 5 list of the biggest bunch of nonsense Whitmer expects you, dear taxpayer, to pay for.
Without further ado, Governor Whitmer's bank-breaking budget includes:
$40 million to help local governments fix "climate change."

$100,000 to hire a poet.

$50.3 million to regulate marijuana.

$2.5 million for a visitor center.

And last but certainly not least… $3 million for a new office to manage her $3.5 billion bonding project to fix the roads.
Turns out even with the massive debt program, she needs the legislature after all.
More directly – she needs your cash. Pony up.
Sincerely,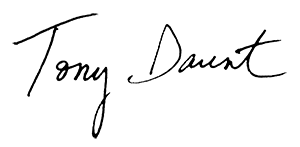 Washington Examiner:
Gretchen Whitmer was Democrats' Poor Choice to Respond to Trump
"The selection of Whitmer was a politically calculated decision to introduce a relatively new name on the national scene from a state that will play a critical role in November. The irony of Whitmer's selection, however, is that she represents exactly what is wrong with today's Democratic Party — unrealistic promises, massive tax hikes, and a warm embrace of radical, far-Left policies."
"A highly simplified analysis gives a rough idea of what this will mean for taxpayers. If $3.5 billion were borrowed all at once at 3.0% and paid off gradually over 25 years, the state would incur total interest expenses of around $1.45 billion. If the state used transportation tax revenue to make monthly payments on the debt, borrowing this year would subtract nearly $200 million per year from the amount available for road fixes and other transportation spending over the next quarter-century. The actual cost will be different and likely lower but this gives an idea of the magnitude."
"Getting rid of the tax on pensions, introduced in 2012 under former Gov. Rick Snyder, a Republican, was a key promise when Whitmer won the governorship in 2018.

"But more than a year after Whitmer took office, the tax remains in place, despite the fact majority leaders in both chambers say they support its repeal in principle."
Do you like this post?