Last week, three of Democratic Mayor Mike Duggan's top lieutenants, including Democratic Secretary of State Jocelyn Benson's husband Ryan Friedrichs, were blistered by the city's Inspector General for destroying public records.
The Democratic administration's rush to the virtual shredder came after reporters with the Detroit Free Press began asking questions about the Mayor's use of city resources to benefit a woman with whom he is having an illicit affair. Allegedly.

The Inspector General last week blew the lid off the cover up, detailing in painstaking detail illegal moves by Benson's husband and others to hide records from the public, and destroy them before they could be turned over to the public under the Freedom of Information Act.
The IG recommended serious punishment for cover-up. The Mayor laughed at her and said 'meh.'
It's the sort of brazen, illegal cover-up scandal that's ready made for an investigation – and accountability – from the state's Attorney General, especially an Attorney General who is traveling from county to county as you read this, asking local officials to report cover-ups, FOIA problems, and public transparency concerns directly to her office.
The headline from the

Alpena News

proclaims, "AG Willing to Take on FOIA Fights."
According to the paper, the AG told a room full of government officials, "What I will say to you all publicly today, if you have those cases, if you have those instances where you see flagrant violations of these statutes, you should absolutely bring them to the attention of my office, because we take this very seriously…"
Except, apparently in Detroit. Where the AG has refused to personally comment on the cover-up scandal, or to discuss with the press or the public how she's avoiding obvious conflicts of interests within her own office – if she's avoiding them at all.

Sincerely,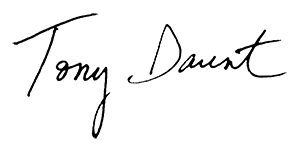 Grand Haven Tribune:
Detroit Email Cover-Up Deserves More than Wrist Slap
In her report, Ha recommended discipline for the staff who called for deleting the emails. Duggan's response is inadequate to send a message that his administration is committed to transparency. Deleting emails has become an all-too-common means of escaping public scrutiny. And while the emails have since been recovered, the attempted cover-up is what really stinks.
Three days after Detroit Mayor Mike Duggan declined her recommendation to punish three employees amid a controversy involving a prenatal health program, the city's inspector general wrote Friday that "when discipline does not match the wrong-doings, it can easily be viewed as favoritism."
Ha's report recommended discipline for Chief of Staff Alexis Wiley, Office of Development and Grants Director Ryan Friedrichs and his deputy, Sirene Abou-Chakra. The order to delete emails, her office found, went from Wiley, through the two officials, to two staffers involved in day-to-day coordination with the program, Make Your Date. On Tuesday, Duggan said he would not punish any of them, only require they undergo training in document retention.
Do you like this post?