Earlier this week, Governor Gretchen Whitmer delivered her second State of the State address and it was a doozy.
$3.5 billion in debt – plus interest – to fix some roads (but not the local ones taxpayers drive on the most).
A new task force for this and a call to study that.
Gutting the state's 3rd grade reading law, preventing some of the kids in Michigan who need help the most from getting the help that would be most impactful.
There was a lot to unpack, and we thought – why not make it the topic of our

inaugural podcast

?
I was joined in studio by our Chairman, Greg McNeilly, Great Lakes Education Project Executive Director Beth DeShone, and political strategist John Sellek.
Sincerely,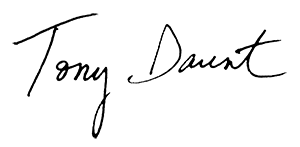 Center Square:
Sec. of State criticized after saying she was unaware of lawsuit over Detroit voter registration improprieties
"Although the lawsuit has garnered statewide headlines, Secretary of State Jocelyn Benson indicated at a Thursday morning news conference that she was unaware of the voter registration improprieties. Benson's office is charged with overseeing elections as the state's leading election officer. She campaigned on ensuring clean elections."
"The Senate Fiscal Agency estimates that the state will have $897 million in unspent dollars when the current fiscal year ends on Sept. 30, 2020. Lawmakers could decide at any time to use all or some of that money to pay for more roar repairs.

"In addition, budget officials and analysts who convened earlier this month say that total state revenue in the 2020-21 fiscal year, which begins Oct. 1, could rise another $574 million above their last estimate."
"Michigan voters say crumbling infrastructure is the most important issue facing the state. But they don't want to pay more for repairs:

"More than 53 percent of voters believe the state already has enough money to fix the roads, according to the poll of 600 likely general election voters commissioned by the Detroit Regional Chamber. The Jan. 14-18 survey found 34 percent of voters polled think new revenue is necessary."
Do you like this post?