It's been said that history doesn't repeat itself, but it does rhyme. Here in Michigan, the debate over road funding is going back to a familiar, off-key chorus.
In October, Bill Schuette accused Gretchen Whitmer of supporting a 20-cent gas tax hike to "fix the damn roads." She called that claim "ridiculous," "nonsense," and swore that he was making it up. She won the election and went on to reveal her big, bold plan to fix the roads… which was nothing more than a 45-cent gas tax hike!


Fast forward to August, and the same legislature that has rightly refused to entertain Governor Whitmer's 45-cent gas tax hike all summer is now reportedly considering – wait for it – a

20-cent gas tax hike.

Seriously.
Meanwhile, according to one report, the Michigan Department of Health and Human Services (DHHS) has overspent more than $126 MILLION of your tax dollars. The DHHS overspent its appropriation on the Michigan Statewide Automated Child Welfare Information System, or MiSACWIS, in seven of the past eight years. (That's the same $231 million software system they

decided to scrap

earlier this year). DHHS also overspent on the BRIDGES system to the tune of $52 million between 2005 and 2018. 
And a third DHHS system, CHAMPS, overspent their budget three times between 2005 and 2018.
We've

already pointed out

that Michigan could save hundreds of millions of dollars for roads by eliminating corporate welfare. Unfortunately, some legislators are hell-bent on continuing and expanding corporate handouts like the failed "Good Jobs for Michigan" program.
More spending. More waste. And instead of eliminating this waste and putting that money towards the roads, the state government wants even more of your hard-earned money.
Michigan's government doesn't have a revenue problem. It has a spending problem. Contact your legislator, and encourage them to stay strong against a tax increase!
Sincerely,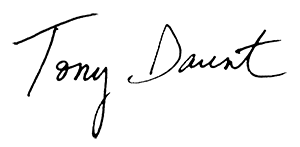 Mackinac Center:
How to Prioritize the Budget to Spend $1 Billion More on the Roads in a Single Year
"Road funding is already at historic highs when adjusted for inflation, and road quality has improved in the past with lower levels of road funding. Lawmakers have also found several ways to find more road funding in the budget by using the revenues from the growth of current taxes.
"But lawmakers have the power to do what they want, and if they would like to spend $1 billion more on the roads, there is money in the budget. Here are a few ideas for spending reform to aid lawmakers in reprioritizing state spending."

"Michigan Senate Republicans who balked at Gov. Gretchen Whitmer's 45-cent fuel tax hike proposal are considering whether they could support a smaller increase as part of a larger plan to fix the state's crumbling roads.
"But House Republicans and Speaker Lee Chatfield appear wary of the idea as GOP leaders begin to discuss ideas with rank-and-file members returning from summer recess."
National Review:
At Michigan State University, the Word 'but' Is a Trigger
"Michigan State University instructed student employees to avoid using words and phrases including 'but,' 'I apologize,' and 'no problem' — because apparently, they're 'triggers.'
"The students received these instructions during a mandatory hour-long training, titled 'Inclusive and Culturally Sensitive Service to Residents & Guests,' in August, according to an article in Campus Reform."
Do you like this post?