The Redistricting Commission reaffirmed that it works for you – the citizens of Michigan.
Yesterday, the state's new Independent Citizens Redistricting Commission met to consider a group of candidates to fill the body's General Counsel position.
One of those candidates, James Lancaster, is a Democrat with a long history of financial support and activism in support of Democratic party candidates and causes.
Our own Greg McNeilly made a compelling case against him earlier this week in the Detroit News. The most important voice commissioners heard, though, was yours.
Commissioners during their deliberation noted the many letters and notes they'd received from voters like you, demanding independence – not partisan games – in the redistricting process. And they listened.
The Commission rejected Lancaster's candidacy, establishing an important precedent that prioritizes independence in hiring decisions.
Voters expect and demand a truly independent redistricting process. It's what they voted for. Hell, "independent" is in the Commission's name.
With this important precedent established, their real work will soon begin. Let's hope they remember the importance of independence throughout their process.
Sincerely,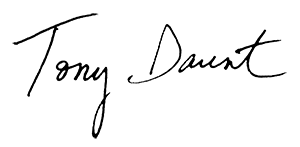 Tony Daunt
Executive Director
Michigan Freedom Fund
Bridge Michigan: With Line 5 closure, a 'game of chicken' over how to heat Upper Peninsula
"If the Enbridge Line 5 pipeline shuts down next spring, Michigan has a matter of months to find a new way to deliver propane to Upper Peninsula residents who collectively use tens of millions of gallons from the pipeline annually to heat their homes. But one month after Gov. Gretchen Whitmer announced that she's giving the Canadian oil giant until May to shutter the 67-year-old pipeline that runs beneath the Straits of Mackinac, her administration still won't say exactly how Michigan will make up the difference."
"The whole situation for so many kids on so many levels is bad," DeVos says. "The science indicated months ago that kids being in school was the place for them, and yet the politics were played by the teachers unions to keep the brakes on, and it's the kids who are the poorest and most vulnerable who are being hurt the most." Now, more than ever, families should have school choice options available to them. That message has been at the heart of DeVos' work for decades, and has remained integral to her mission as the country's top education official.
"About 5,600 of Michigan restaurant operators will have closed their doors for good within six months of current COVID-19 restrictions, based on responses to a recent member survey conducted by the Michigan Restaurant and Lodging Association."
Do you like this post?