Secretary of State Jocelyn Benson, who campaigned as a champion for transparency, fairness, and honesty in the administration of elections, just completed the most hyper-partisan month in the history of the Michigan Secretary of State's office.
Today, she managed to pull every tooth from Michigan's campaign finance law to save Gretchen Whitmer and her Chief Strategist millions of dollars in fines and fees with a secret settlement of a massive campaign finance violation.
Benson 

declared today

 that Michigan campaign finance law does not matter while she is Secretary of State, and astounding violations of that law will essentially go unpunished. Her behavior is partisan, and it is corrupt.


In a brazen act of corruption, Benson took what very likely should have been a nearly $2 million fine for illegal campaign contributions assessed to Gretchen Whitmer's Chief Strategist, and whittled it down to $37,500.
This shameless rigging of the system to benefit Benson's allies comes hot on the heels of her efforts two weeks ago to settle a lawsuit brought by her political mentor and a campaign donor, former Michigan Democratic Party Chairman Mark Brewer. 
The court rejected their secret, partisan settlement, and this week went to trial.  Who did Brewer trot out to support his position?  A so-called expert named Christopher Warshaw.  Warshaw is – you guessed it –

 

a frequent donor to Democrat candidates and causes

.  If it feels like the entire exercise is a partisan power grab, that's because it is.
He's not the only one who think so. 

 

Ingrid Jacques writes

:

 

"(Benson) assured me that if elected secretary of state, she would be collaborative and nonpartisan. Since the office is charged with overseeing elections, that's essential.  Now that Benson is the state's chief election officer, however, this doesn't appear to be her modus operandi."
Jocelyn Benson.  Already the most nakedly partisan Secretary of State in Michigan history.  And it only took a month.
Sincerely,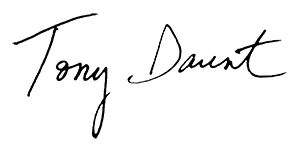 Do you like this post?