This is an urgent ballot box alert.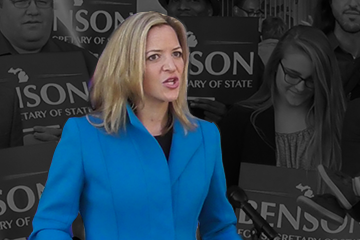 In a radical departure from the typical public servants each party tabs for their nominee for Michigan Secretary of State, Michigan Democrats this year selected Jocelyn Benson, one of the state's most extreme left wing ideologues, and an individual whose professional career has been spent playing vicious partisan politics –including a stint working for an anti-conservative hate group.  Worse, giant red flags exist over Benson's character and association with felons previously caught committing election fraud.

Benson has been intimately linked to a 2010 election fraud scheme that resulted in nearly a dozen felony charges and 

two convictions.

  Benson, who was running an unsuccessful campaign for Secretary of State even then, employed a campaign manager named Jason Bauer.  That year, Bauer pled no contest after being charged with multiple felony counts in connection with a voter fraud scheme.  Bauer and Michael McGuinness, Jocelyn Benson's then operations director, 

were busted forging records

 to set up dummy candidates in an illegal effort to siphon votes away from Republican candidates in metro Detroit.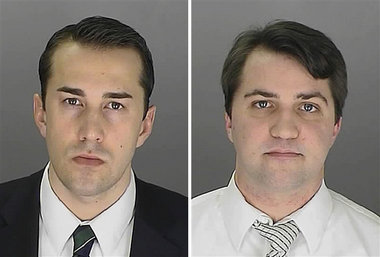 To this day, Benson has yet to answer for the election fraud scheme perpetrated by her senior staff members, or to offer any remorse or explanation for her improper handling as a candidate for the state's top elections post of individuals who were attempting to rig our elections.
Michigan voters deserve a secretary of state who will make their lives easier when they go to renew their driver's license, and an election director committed to running clean, fair elections.  Someone who will play it right down the middle, and who has the integrity to leave politics at home.  That's clearly not Jocelyn Benson.
Benson represents a direct and immediate threat to election integrity in Michigan.  Voters beware!
Sincerely,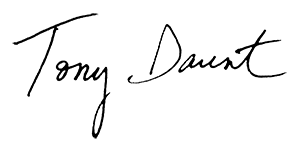 Do you like this post?