Turns out Michigan's public school teachers are big fans of personal freedom, and they're pretty good at exercising their constitutional rights, too.
That's according to eye-popping new numbers from the Michigan Department of Education.
As Michigan this week commemorates the 7th anniversary of the passage of the state's Right to Work law, labor numbers indicate tens of thousands of Michigan teachers jumped at the chance to rid themselves of the MEA.


According to an

analysis of labor figures

performed by the Mackinac Center for Public Policy, the MEA's dues-paying membership has fallen by nearly 40,000, a whopping 31%!
That's 40,000 Michigan teachers and educators who've stood up for themselves and exercised their First Amendment constitutional rights, often in the face of intense personal pressure and strong-arm tactics from their colleagues down the hall – or in the union hall.
With numbers like these, it's no surprise that leftists like

Elizabeth Warren

and

Gretchen Whitmer

have been vocal in their opposition to Right to Work. The unions that support them are suffering, and the Left will stop at nothing to force these teachers and workers – and their dues – back into unions against their will. 
Right to Work is making a tremendous difference for public school teachers – and workers of all stripes – and we will continue our efforts to protect their rights from those who would prefer that they not have them.
To all of them, on behalf of all of us… Happy Anniversary!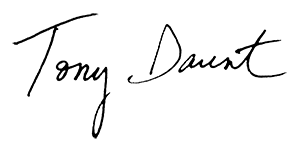 Detroit Free Press:
US Attorney Paints Portrait of Greed among UAW Leaders Involved in Corruption Scandal
"Schneider weighed in on the corruption allegations that have led to charges against 13 ex-UAW and Fiat Chrysler Automobiles officials and highlighted the fact that the case is not at an end. The case has led to resignations, from Gary Jones as UAW president and Vance Pearson as Region 5 director, and court papers suggest more charges are likely. Both Jones and ex-UAW President Dennis Williams, for instance, have been implicated as unnamed officials accused of embezzling union funds and identified to the Free Press by a source."
"Six years later, the MEA's active, dues-paying membership has fallen to 78,475, down 31%. That is despite the sales pitches and contract extensions.Under right-to-work, employees in workplaces organized by a union – including people in most government and school jobs – can no longer be compelled to pay union dues or fees as a condition of employment."
"In a move reminiscent of these prior attempts to force workers to join a union, the Michigan Department of Licensing and Regulation (LARA) is working on new rules that would make union membership of employees a requirement to obtain a license to grow or sell marijuana under Michigan's new laws legalizing the drug."

Do you like this post?