Secretary of State Jocelyn Benson is headed back to court, after the Honest Elections Project reviewed voter rolls across the state of Michigan and found some shocking numbers.
Benson, and state and local Michigan election officials are being sued over their failure to comply with the National Voter Registration Act (NVRA), threatening to disenfranchise Michigan voters this fall.


Turns out, she's failed to make a reasonable effort to conduct appropriate list maintenance required by law, and as a result, 16 counties appear to have grossly inflated voter rolls.
In fact, after comparing the most recently available Michigan voter registration data to the U.S. Census Bureau's voting-eligible population estimates, it was discovered that Leelenau County has a registration rate of 102%! That's right – Jocelyn Benson's voter rolls are so sloppy, there are more registered voters than there are eligible voters in at least on Michigan county.
Fifteen other counties have registration rates between 90% and 100%. The state's average registration rate is 73.4%.
Months ago, Benson received a formal request to clean the rolls and address the problems.  She refused, and that's a big deal.
The law is clear – Benson and elections officials are required to remove from voter rolls the names of voters who have died or moved away, and they simply haven't.
It's a casual disregard for the law that threatens the integrity of local, state and national elections this fall. We believe in the rule of law and are pleased that the Honest Elections Project has taken action to hold her accountable.

Sincerely,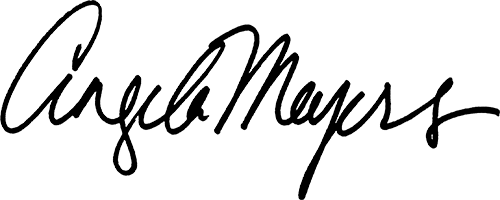 Angela Meyers
Fox News:
Lawsuit claims Michigan risks fraud, as county has more registered voters than people who can vote
"

A voter filed a lawsuit Tuesday against Michigan Secretary of State Jocelyn Benson, Bureau of Elections Director Jonathan Brater and other officials, claiming that in at least 16 counties voter rolls have not been properly maintained and that this leaves them vulnerable to fraud in November's election.
"Tony Daunt, a Republican active in his state and county parties, alleges that the Michigan voter registration rates in these counties are "suspiciously high" because their voting records have not been cleaned out to remove ineligible voters, including those who have died, moved, or been convicted of felonies.

"
"

'Tragically, the bad policy on nursing homes was fatal to many of the most vulnerable members of our communities, and the people put in harms way and their families by the policy are not expendable,' Rep. Bronna Kahle (R-Lenawee County) said. 'These are grandmothers and grandfathers, moms and dads, brothers and sisters, and they're being put in danger and all too often forced to die alone and afraid.'

"
"The state said in May that nursing homes could account for 30 percent of a state coronavirus death total, which now stands at more than 5,900. But that forecast, however grim, reveals only a portion of the suffering endured by some of the state's most vulnerable residents.

"The Whitmer administration has yet to disclose COVID-19 cases and deaths at other long-term care facilities across the state. Combined, these facilities — adult foster care, homes for the aged and unlicensed assisted-living centers — have the capacity to house far more seniors and disabled residents than the state's 458 nursing homes.

"
Do you like this post?