Earlier this week, plaintiffs filed a lawsuit in the U.S. District Court for the Western District of Michigan to prevent the Michigan Citizens Redistricting Commission, established by last year's Proposal 2, from violating Michiganians' Constitutional rights.
The Freedom Fund's own Tony Daunt, in his capacity as a private citizen, is the lead plaintiff in the suit.
The Commission unconstitutionally prohibits residents from joining if they or a family member serve or have in the last 6 years served their communities in any one of a number of roles, including as a precinct delegate to the state Democratic or Republican Parties. The rules, which brazenly violate the Constitution's 1st Amendment right to freely associate and the 14th Amendment's equal protection guarantees, would disenfranchise at least a half-million current Michigan residents, illegally excluding them from serving their community on the Commission.


Proposal 2 of 2018 set up the rules for creation of a 13-member commission to draw new legislative and congressional district maps beginning in 2021. According to the proposal, the commission would be made up of 4 Republicans, 4 Democrats and 5 members of no or other political parties.
Despite its openly partisan make-up, the Commission unconstitutionally bars individuals and family members of individuals – even those with wildly different political opinions – who in the last 6 years have served in any of a large variety of civic service roles.
No one should be punished because of who they are related to, where they work, or their or their loved-one's willingness to serve their communities.
The Michigan Freedom Fund is proud of the plaintiffs who've stood up against the Commission's unconstitutional attack on every Michiganian.
Sincerely,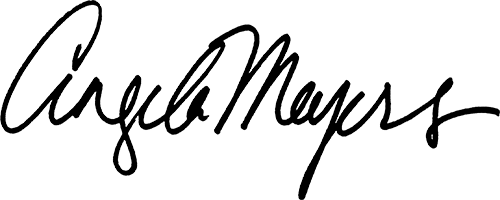 Angela Meyers

Senior Advisor

Michigan Freedom Fund
Detroit Free Press:
Republicans Sue to Block Michigan Redistricting Commission
"Any reform, no matter how poorly conceived, must achieve its goals without infringing on the basic rights guaranteed to all of us by the Constitution," said Scott Walker, the former Wisconsin governor who is now finance chair for the GOP redistricting group, in a statement. "Michigan's new redistricting commission falls short of that standard by punishing the people of Michigan for exercising those rights — or for being related to someone who has."

"But as DTE and Consumers Energy implement their ideas for generating electricity in the future — called integrated resource plans — customers can likely expect lower levels of power reliability."
Detroit Free Press: 
Heavy Equipment Operators Strike, Raising Concerns of Road Construction Delays
"Rieth-Riley countered it has agreed to essentially all wages, terms and conditions of the new Michigan Union Contracting Group agreement that was put in place early this year, with the exception of the union's subcontracting clause, and added union members earn $58.67 a hour, $73.48 a hour on overtime."Michigan residents have spoken loud and clear," the company said. "They want to have the roads fixed. But rather than fixing the roads at a lower price, the union wants the taxpayers of Michigan to pay a higher price only because of the union's greediness."
Do you like this post?