Governor Whitmer's arbitrary and capricious lockdown of the state's economy has made it illegal for Michiganians to go to work, and roughly a million of our friends, family members and neighbors have lost their jobs because of it.
More of their jobs disappear every day.


So when thousands of them showed up to Lansing for a drive-in demonstration earlier this week, one might assume Governor Whitmer would respond with a bit of sympathy and compassion.


Instead, she called a hastily assembled press conference to repeat

demonstrably false

and reckless claims (a habit of the Governor as of late) about protesters blocking ambulances and emergency vehicles, in a cynical effort to distract from the very real angst her dismissive attitude has stirred up.


Call it leadership by insult. It's apparently the only kind she's got.


It's time she does better. Our own Greg McNeilly writes in the

Detroit News

:


"The governor has never shared a plan, merely updates, on how to beat this pandemic and now seems almost blithely ignorant on the need for transparency on rescinding her restrictions. What's the plan? Does she even have one? Whitmer shared words without benchmarks this week. It doesn't measure up to criteria, or serious thinking. At best, it's aspiration. It's not the thoughtfulness Michigan requires.


"What metrics does she need to see to let a job safely reopen? What figures or modeling will it take to stop threatening individuals with thousand-dollar fines if they travel between their properties? What — not when — specifically is she waiting for before lifting an order that's locking in and entrenching poverty in the lives of hundreds of thousands — soon millions — of the people she was elected to serve?"

And now we learn she's going to coordinate with other governors from the region to come up with a plan. Color us skeptical that the governors of Kentucky or Minnesota have the best interests of Michigan residents in mind, or that they're better suited than legislative leaders here in her own state to develop a plan that meets the diverse needs of the people they represent, but at least it makes for a good press release.


Never mind the fact that Michigan's legislature has already put out a plan to open Michigan safely. The Senate proposal would re-open Michigan in phases, and rely on
common-sense safety protocols
like the use of masks and social distancing. 

Sadly, while the governor spends her time insulting Michigan workers and enhancing her standing in the Joe Biden veepstakes, another week has passed without a plan. Perhaps it's because Governor Whitmer isn't particularly interested in coming up with one.

Sincerely,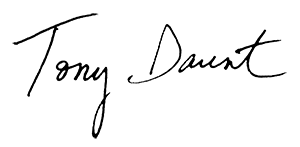 The American Spectator:
The Worst Governor in America
"'Insanity' — the word keeps cropping up in discussions of Whitmer's reaction to the COVID-19 pandemic. Last month, the governor actually threatened the licenses of medical professionals who prescribed the anti-malarial drug hydroxychloroquine (HCQ) for coronavirus patients. A week later, however, Whitmer was trying to secure supplies of HCQ from the federal strategic stockpile. Erratic, arbitrary, deaf to criticism — she has thoroughly botched Michigan's response to this crisis, and yet, despite her blatant failure, there is talk that Whitmer is on the list of potential running mates for presumed Democratic nominee Joe Biden."
"Michigan has been one of the states hit hardest by the coronavirus pandemic. Whitmer rightly issued a shelter-in-place order last month in an effort to flatten the curve, asking nonessential businesses to close temporarily. But Michiganders are now reaching the point where they need some sort of reassurance that the economic hit this health crisis has delivered will not be permanent. Instead, Whitmer has abruptly handed them even tighter restrictions that defy common sense and undermine what little public support mandatory isolation continues to enjoy."
Detroit News: Editorial: Crisis calls for more transparency, not less
"During a public health crisis, elected leaders should push for more government transparency, not less. Gov. Gretchen Whitmer has missed the mark on this principle."
...
"The public has a constitutional right to the government's information. Allowing avoidable delays treads on that right and puts our state in jeopardy. Especially during a crisis. Today, Michigan lags behind other states in providing more comprehensive information about the spread of the virus and the toll it's taking."

Do you like this post?