Lansing seems hell bent on sticking it to Michigan workers. If it's not Governor Whitmer pushing a disastrous 45 cent-per-gallon gas tax hike on the folks who can afford it least, it's a handful of well-connected politicians in the state Senate now backing a tax plan that would force workers to pay their employers tens-of-thousands of dollars per year just for punching the clock.
It's a plan that harkens back to the Lost Decade, and we all know how well those corporate welfare schemes worked out.


The so-called Good Jobs for Michigan expansion – a bill that would lift the price cap and eliminate the sunset date for a scheme that's cost taxpayers a whopping $42,000 per job over the last few years – might make corporate lobbyists happy, but it would leave taxpayers on the hook.
Michigan Freedom Fund Chairman Greg McNeilly writes this week in the

Detroit News

:
"Workers are expected to pay a proposed massive gas tax to fund roads and other special interests. Workers are expected by some politicians to fund tax-dollar photo ops for big business giveaways. When workers are left with no more cash and can't spend, jobs are cut. Workers pay again — dearly.

 

"How can Michigan attract more workers to fill the nearly three-quarters of a million high paying jobs left unfilled? That's a serious question to which most politicians seemingly have no serious answer."
If Lansing really wants to attract talent and grow jobs, they should consider broad-based, across the board tax relief – for Michigan workers.
Leave the corporate welfare where they found it – on the ash heap of Michigan's economic history.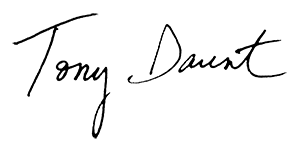 Detroit News:
Howes: Embattled UAW President Gary Jones Faces Mutiny Threat
"In a meeting last Friday of the UAW's governing International Executive Board, the heads of the union's Ford Motor Co. and Fiat Chrysler Automobiles NV bargaining committees questioned whether their teams would bargain with their respective companies if Jones remained president, four sources with knowledge of the situation told The Detroit News."
"Six years later, the MEA has had to settle a lawsuit brought by former school employees who had stopped paying dues, though not in the precise manner the state's largest union dictated. Those 13 individuals were among the 32,028 school employees who have withdrawn from the MEA since Michigan's right-to-work law went into effect, reducing by 27% the number who are still paying it dues and fees."
Fox Business:
UAW President is Unnamed Co-Conspirator in Corruption Probe: Report
"UAW President Gary Jones has been identified as one of the co-conspirators in a criminal complaint accusing Region 5 Director Vance Pearson of misconduct, according to the Detroit Free Press, citing a source with knowledge of the case. The complaint, unsealed Thursday, accuses UAW officials of misspending union funds. Pearson faces charges of embezzlement, fraud, filing false reports and conspiracy and is the first sitting official to be charged in the prolonged investigation, according to The Wall Street Journal."

Do you like this post?