Just weeks ago, activist judges on the U.S. District Court sided with a liberal political group and Democratic attorneys, ordering state lawmakers to draw new legislative and Congressional maps before the summer is out, for new elections in 2020.  Of course, following the 2020 elections, a new "commission" will almost immediately begin drawing another set of maps for use in 2022 – the result of last year's Proposal 2.
The fact is Michigan Democrats don't have a problem with bad maps… they have a problem with historically bad candidates.   Our own Greg McNeilly writes this week in the Detroit News:
"The common claims that the current maps put Democrats at an unfair disadvantage in Michigan are sheer and utter nonsense – and the math proves it.
"Back in 2012, when voters went to the polls to elect our leaders in maps drawn after the most recent census – the maps still in use today – Michigan's Democratic U.S. Senator, Debbie Stabenow, won 59 percent of the vote.  You'd assume, given the Left's heartburn over the maps that she only managed to carry a few dozen House districts and that her voters were unfairly and tightly concentrated in just a few urban districts in and around Detroit.
"You'd be wrong.  Stabenow carried 80 percent of state House Districts.  The Democrat won in 87 out of 110 districts.  The Democrat at the top of the ticket actually carried 36 Districts where a Republican won the state House race."
Voters split their tickets, and they vote for the candidates they like best.  Lots of times, that means they vote for a Democrat for one office, and a Republican for another.  But the radical left has never let the facts get in the way of their efforts to rig the system and we shouldn't expect them to change now.
Sincerely,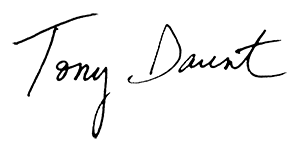 Tony Daunt
Executive Director
Michigan Freedom Fund
In Other News:
WXYZ TV 7 Detroit: Feds Cast a Wide Net in Taylor in Corruption Investigation
Michigan Capitol Confidential: On Road Funding, Voters Not as Dumb as Editorialist Thinks
MLive: Michigan Road Director Faces Resistance as He Pitches Gov. Whitmer's Road Plan
Do you like this post?