The curve has been flattened. The people of Michigan have done their part, and many are working hard every day to jumpstart the economy safely. Even so, we still have a lot of unanswered questions for the governor and her administration.
What does Gretchen Whitmer have to hide? Apparently, a lot.


She's

refusing to cooperate

with a congressional inquiry into her ongoing policy placing COVID-19 patients into nursing homes with at-risk seniors.
Her administration

refused to disclose

whether a rally for Joe Biden on March 9 contributed to the spread of the virus. Thanks to the

New York Times

, we now know that she was warned by Dr. Khaldun that the virus was likely in Michigan on February 27, and yet she did nothing.
Finally, she refuses to

give up her emergency powers

, refuses to explain her arbitrary orders, and refuses to provide the "science" and "

data

" she claims to rely on.
Our Founders understood that governments must derive "their just powers from the consent of the governed."

The evidence

is showing

that the people of Michigan are already ignoring her orders. Transparency is vital to securing the people's trust – something she'll need if and when a second wave of the virus does come.
Unfortunately, it seems the governor is far more concerned with politics and optics than with leading our state. As a result, Gov. Whitmer's actions will have long-lasting consequences for our people and our economy.

Sincerely,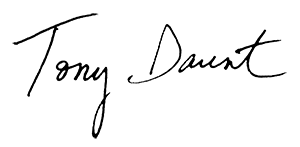 NYTimes:
A Governor on Her Own, With Everything at Stake
"On Feb. 27, Khaldun briefed the governor and her staff on the epidemic in a conference room adjacent to her office. She said that she was convinced the coronavirus had already come to Michigan; she just couldn't prove it."
…
"By March 9, all of Michigan's neighboring states had confirmed cases. Whitmer spent the day campaigning across the state with Joe Biden, finishing up with a raucous rally at Renaissance High School in Detroit. The 2,000 attendees were given a squirt of hand sanitizer as they entered the school's packed gym."
"Hackel declared the county-level emergency under the state's 1976 emergency powers law, which provides for oversight by the county commission. Whitmer at first used that same law but, when she encountered resistance from the Legislature, switched to a murkier 1945 act to unilaterally extend her powers. In doing so, she exempted herself from the basic democratic principles of separation of powers and checks and balances.

"'The governor can make any law she wants,' Hackel says. 'No offense to the governor, but I don't want any elected official with that much power, not even myself.'"
"The government-ordered shutdown of much of Michigan's economic and social activity in March saved tens of thousands of lives, Gov. Gretchen Whitmer and her top aides claimed last week. In doing so, they cited a recent analysis from a COVID-19 project at Imperial College London. But the models developed by that group have been wildly off in their predictions and have faced severe criticism from other experts."
Do you like this post?