In the nine months since Governor Whitmer unveiled her 45-cents per gallon gas tax hike, the legislature has done a tremendous job holding the line. They recognized the damage this wildly unpopular proposal would do to the pocketbooks of Michigan taxpayers and protected them from this pathetically unserious idea.
When she walked away from budget negotiations, they again did their job, passing a budget that funded Michigan's priorities – including more money for our damn roads and bridges – all without raising taxes. Which, of course, Governor Whitmer vetoed.
That's why it's so disappointing that now, mere days before the legislature breaks for the holidays, some in the legislature have moved to make it easier for others to raise taxes.


One bill would allow and encourage local county governments

to levy new, higher gas taxes

. The idea is that local gas taxes would help fix local roads – but would still leave taxpayers on the hook, with no guarantee that this new "revenue" would go exclusively to roads.
Another would enable

a regional transit tax

to benefit Wayne, Oakland and Washtenaw Counties, and the city of Detroit. A similar plan was put on the ballot in 2016, where it was defeated by voters, and never even made it to the ballot in 2018 because leaders in Oakland and Macomb respected the will of their voters and refused to allow a "do-over" for a tax hike vote that just failed two years prior. So now Republicans in the legislature are pushing an idea that would make this "do-over" easier. And they should be ashamed.
Supporters of both ideas are quick to point out that they're not actually raising taxes. But these protests ring hollow – they are enabling the tax hikes. The result of these brazen bills, if signed into law, would lead to higher taxes for Michigan citizens just as if they had voted for the tax hikes themselves.
The legislature has done good work this year. They should continue that work by rejecting these unnecessary ploys to raise taxes, and return to the fiscal sanity and good government that puts the citizens of Michigan first.

Sincerely,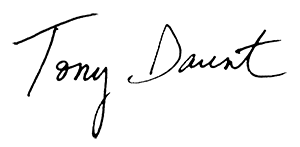 Crain's Detroit Business:
Poll: 75% oppose Whitmer's 45-cent gas tax hike plan
"A new statewide poll conducted by Lansing-based Marketing Resource Group found 75 percent of 600 likely voters oppose Whitmer's gas tax increase. Just 21 percent of likely voters said they support the tax hike."
Michigan Capitol Confidential:
Citing state regulatory burdens, man closes small business
"Being forced to buy a trivial class is degrading," Alexander said in a letter he posted on his website and sent to state legislators. "Wasting so much time is demoralizing. Navigating an unreliable system is despair-inducing."
"Gary Jones, the former president of the United Auto Workers, has resigned his membership from the union, the UAW said Friday.

 

"The resignation of his membership comes after Jones stepped down as president of the UAW in an unprecedented move last week. His resignation from the presidency came shortly after the union's executive board filed charges under Article 30 of the UAW constitution against him in an effort to remove Jones, claiming he misused union funds on luxuries in California."

Do you like this post?