"Tell me lies, tell me sweet little lies… tell me lies, tell me, tell me lies."
Perhaps, Gretchen Whitmer and her team are just really big fans of Fleetwood Mac. Or, more likely, their incompetence and arrogance has finally caught up with them and they've got no choice but to tell us those not-so-sweet, not-so-little lies.



In just the past week alone, Whitmer and her lackeys have been caught in two major lies.
First, the governor's husband, Marc Mallory, was accused of trying to use her name to get his boat put into the water ahead of the holiday weekend. The governor's staff said the report was false and

demanded social media posts

about the incident be removed. Then Gov. Whitmer admitted the incident was real, but claimed it was just a "failed joke." As Senate Majority Leader Mike Shirkey so pointedly asked, "what else is she

willing to lie about

if she lied about putting a boat into water?"
It didn't take long to find out! Last month we told you about news that Governor Whitmer had entered the state into a no-bid contract with a progressive Democratic firm linked to voter data and community organizing companies used by her campaign, Joe Biden, and Planned Parenthood.
The contract would have spent almost $200,000 and allowed the partisan Democratic data geeks to harvest and collect private health information on Michigan patients, to contact their friends and family members to ask more private medical questions, and to store it all on a private progressive Democrat company server.
Just a day after news of the contract broke – but 21 days after the start-date listed in the agreement – the Governor scrambled and canceled the arrangement. She told the press repeatedly that she canceled the contract as soon as she learned about it.
Email records uncovered by

Bridge

now prove otherwise.
"Michigan Gov. Gretchen Whitmer's office gave the "green light" for a COVID-19 contact tracing "arrangement" she denied knowledge of and

canceled

amid outcry over a contractor with Democratic ties, according to emails obtained by Bridge Magazine."
The press, understandably, doesn't much like being lied to. Everyone from the Daily Wire to the Washington Post are on the story and highlighting the bombshell Bridge Magazine report.
It's a story that raises a number of still unanswered questions, too:
Why did the Governor and her team lie?


How much patient data was transferred to the Governor's Democratic consultants before the scheme was exposed?


Why didn't the contract go through the appropriate emergency contracting process? 


Was the website the Democratic political operatives used to store your private health data HIPAA compliant?
Sadly, given the Governor's recent track record, it's doubtful that any answers they provide would be worth more than a bucket of warm spit, but we'll keep fighting for them regardless.

Sincerely,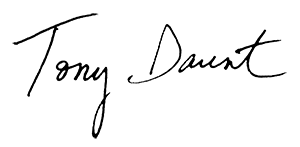 Daily Wire:
Emails show Democrat Gretchen Whitmer's office gave 'green light' to give taxpayer money to Democrat groups for contact tracing, report says
"Newly released emails show that Michigan Democrat Governor Gretchen Whitmer's office gave the "green light" for taxpayer money to be awarded to Democrat groups as part of the state's coronavirus tracing program.
...
"Whitmer struggled to respond and had to resort to reading prepared notes when pressed during a news conference in April about why she awarded the contracts to partisan left-wing groups."
"Barrett, in an interview with Fox News, said that over the weekend he initially heard a story on Facebook about someone purportedly calling NorthShore Dock LLC, a company that reportedly stores the family's boat, and mentioning that he is married to Whitmer in an effort to get the boat on the water soon. (The governor's husband is Marc Mallory.) He says that Whitmer's office initially denied that the story was true and pressured him into taking down his own post on the matter, but that he later determined the story was accurate.

"Indeed, Whitmer essentially acknowledged the incident during a press conference Tuesday afternoon, while insisting her husband made the comment in jest."
"

School buildings have been closed for more than two months, and districts statewide have submitted 'continuity of learning plans' for the remainder of the 2019-20 school year, but Gov. Gretchen Whitmer and the Michigan Department of Education have yet to provide any public direction for the upcoming school year.

"For a state that was among the first in the nation to close schools, and with our students' futures on the line, that's both unbelievable and unacceptable."
Do you like this post?