One week after we celebrated the American Revolution, the Left seems to be celebrating the French Revolution, guillotines and all.
The extremists in the Michigan Democratic Party have abandoned civility, reason, and human dignity.  They've now fully morphed into the Party of censorship, of threats, and of violence.
Nolan Finley highlights just the latest example in the Detroit News, as the radicals at Voters Not Politicians, the shadowy Democrat group stocked with Hillary Clinton activists and acolytes, have gone fully off the deep end targeting their political opponents and even their children:
"Represent.Us, (a group allied with Voters Not Politicians and) funded by a cast of Hollywood actor/activists and liberal foundations, launched a despicable Maxine Waters-style campaign of intimidation against the board, including threats of violence and boycotts and calls to harass (Michigan Chamber of Commerce members) and their families in public and at home.

"Chamber Chairman Mark Davidoff, managing partner of Deloitte Michigan, is the particular target and his image appears most prominently in the ad.

"Posters repeatedly suggested Davidoff should face the guillotine, or be shot. One opined that violence 'can be used for good.' Several others urged the site's followers to confront Davidoff — and his kids — in public. Another asked when the killing could start."
Nolan goes on to claim that Democrats "are silent" about the threats "as our politics edge steadily toward violence...  They apparently find the extremists useful to their political goals."
Of course, they aren't all silent.  Gretchen Whitmer, the Democrats likely gubernatorial nominee, has fully embraced the violent ringleaders.  She's even posted a picture literally standing in solidarity with "queen of the resistance" Maxine Waters on her campaign's Twitter feed.
The progressive left has left any semblance of civility and sanity behind.
Sincerely,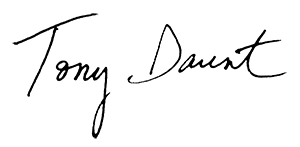 Do you like this post?