Every day in Lansing brings new controversy surrounding Governor Gretchen Whitmer's handling of the ongoing COVID-19 public health challenge. The last two weeks in particular have witnessed the Governor plummet to new depths of partisanship and genuinely outrageous assaults on patients' liberty and privacy.
Earlier this week, news erupted in Lansing that the Whitmer administration had entered the state into a no-bid contract with a progressive Democratic firm linked to voter data and community organizing companies used by her campaign, Joe Biden, and Planned Parenthood.


The contract would have spent almost $200,000 and allowed the partisan Democratic data harvesters to collect private health information on Michigan patients, to contact their friends and family members to ask more private medical questions, and to store it all on a private progressive Democrat company server.
Just a day after news of the contract broke – but 21 days after the start-date listed in the agreement – the Governor scrambled and cancelled the arrangement. She's under fire from state, local, and

even national press

, and thus far there are dozens of additional questions for every answer.
How much patient data was transferred to the Governor's Democratic consultants before the scheme was exposed?
Why didn't the contract go through the appropriate emergency contracting process?
Who in Whitmer's administration made the deal, if she didn't?
Was the website the Democratic political operatives using to store your private health data HIPAA compliant?
Michigan patients deserve privacy, and they deserve transparency. What's more, they're legally entitled to it, and no executive order from the governor can change that.
We're fighting to ensure Michiganians get it.

Sincerely,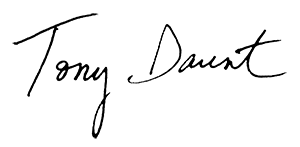 Washington Free Beacon:
Whitmer Blames State Agency for Handing Coronavirus Contract to Campaign Consultant
"Michigan Democratic governor Gretchen Whitmer denied responsibility after her administration awarded a coronavirus-related contract to a prominent Democratic consulting firm, blaming the decision on the state's health department."
"Michigan Gov. Gretchen Whitmer's administration acknowledged Tuesday that normal protocols were bypassed when a no-bid contract for coronavirus contact tracing was awarded by the state to Great Lakes Community Engagement, which is operated by a well-known Democratic consultant Michael Kolehouse -- who has previously written that President Trump should "get Coronavirus ASAP" and that someone should "do the country a favor and cough on that man," Facebook posts reviewed by Fox News show."
"Democratic Michigan Governor Gretchen Whitmer cancelled a contract with a consultant's firm after Republicans raised concerns over the company's connection with Democratic candidates.

"Whitmer had originally hired Every Action VAN, a voter-contact software platform, to help compile data for a contact tracing project. Contact tracing is a way to identify people who were potentially exposed to individuals who have tested positive for coronavirus. Once identified, these people can be isolated and monitored, ideally stopping further infections."
Do you like this post?