Michigan workers are under attack in Lansing, but they aren't alone.
Earlier this week, Governor Whitmer vetoed Senate Bill 686, the Whistleblower Protection Act, written to ensure government workers who blow the whistle on waste, fraud, abuse, or criminal behavior by state officials don't lose their jobs or benefits for doing the right thing.


The bill, sponsored by Sen. Tom Barrett, was approved unanimously in the state House and state Senate – not a single Republican or Democrat voted against it. But that didn't stop Whitmer from vetoing the bill.
Meanwhile, Attorney General Nessel attacked state workers this week, sending a letter to the Michigan Civil Service Commission opposing a rules change designed to protect their constitutional rights on the job.
Michigan workers have the legal right to join – or not join – a union or any other organization of their choice. That's not merely a belief or political principal, it's a foundation of our constitution and state law.
That's why this week the Michigan Freedom Fund asked the Michigan Civil Service Commission to approve proposed amendments to civil service rules to bring them better in line with the state and federal constitutions, and Michigan Supreme Court and United States Supreme Court precedent.
The proposed amendments would empower state workers, putting the power back in their hands, and giving them the choice whether to authorize a labor union to collect membership dues or fees. Current prior authorizations allowing these automatic deductions from workers' paychecks often predate a series of recent court rulings granting workers additional workplace rights and freedoms.
The amendments would also require the state to notify workers of their constitutional rights.
We're strongly encouraging the Civil Service Commission to put Michigan workers first, to protect their rights, ensure the state notifies them of those rights, and to bring outdated rules in line with state law and Supreme Court precedent.
We're speaking up because workers' rights matter. We're standing up because Michigan workers are worth fighting for.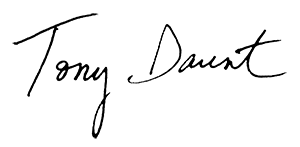 Detroit News:
Whitmer vetoes 'whistleblower' bill as sponsor urges override
"Michigan Gov. Gretchen Whitmer vetoed a bill Wednesday that received no opposition votes in the Legislature and would create protections for state employees who bring concerns to lawmakers.

"The bill, which bars state agencies from punishing an employee for communicating with a lawmaker, passed the GOP-controlled Michigan House in a 108-0 vote on June 24 and the Senate in a 37-0 vote on Feb. 26."
"The COVID-19 outbreak has had an enormous impact on our state, but it was made even worse by several major mistakes by the governor.
"Gov. Gretchen Whitmer failed to anticipate the effect of her stay-at-home order on the livelihoods of Michigan families, and then failed to ensure that the people who lost their jobs because of her order receive critical unemployment assistance.
"She also failed to protect our most vulnerable residents from the virus, with deadly consequences."
"Whitmer posted a video of Swanson at the May 30 demonstrations in a tweet that said, 'Yesterday, Michigan Sheriff Chris Swanson set an example for law enforcement across the nation. I'm grateful for his leadership, and hope to see many more follow his lead.'




"The video showed Swanson walking around with no mask and touching demonstrators, most of whom were not practicing social distancing and some of whom were not wearing masks.

"This is very different from the governor's reaction to April protests against her stay-at-home and lockdown orders. In one instance, Whitmer threatened to extend a stay-at-home order because demonstrators were seen in photos and videos not practicing social distancing or wearing masks."

Do you like this post?