Restaurant workers are still out of a job. Despite declining COVID infection and hospitalization rates, Governor Gretchen Whitmer this week announced another extension of her unilateral order, taking cooks out of the kitchen and dropping them onto the unemployment line.
"It's a pause that continues to not have a plan — and we're 75 days in now," Justin Winslow, president and CEO of the Michigan Restaurant & Lodging Association told Crain's Detroit Business. "It can't be the data. So what is it?"
That's a great question. Sadly, the Governor has refused – repeatedly and dismissively – to answer it.
And restaurant workers aren't the only ones scratching their heads over the Governor's decision making.
So are local health departments, who've been flooded with appointment requests for the COVID-19 vaccine after the Governor sent residents 65 and older to them without a plan.
So is the Superintendent of the Detroit Public Schools, who has become a frequent and vocal critic of the Governor's anti-science approach to student restrictions.
So are seniors in nursing homes and assisted living facilities who still can't manage to get their immunizations.
So are residents across the state who are counting on Whitmer's Department of Health and Human Services to have a plan to get the state immunized but learned her Department head is drawing his paycheck but instead of fighting the pandemic is playing politics in Washington, DC with the President-elect's transition team.
Michigan workers deserve a job. Seniors deserve access to lifesaving medicine that's been sitting idly in freezers. Students deserve access to an education.
Maybe if they put on a snarky t-shirt and tagged the Governor on Twitter she'd finally pay attention.
Sincerely,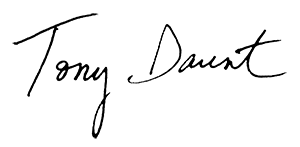 Tony Daunt
Executive Director
Michigan Freedom Fund
Michigan Capitol Confidential: Number of State Government Jobs Up as Michigan Crushes its Restaurant Industry
The lockdowns have more than decimated the food and beverage service industry. The Michigan Restaurant and Lodging Association released a survey in December in which 33% of the state's restaurants (5,600 establishments) reported it was unlikely they would still be in business within six months.
Most of the divide in America can be attributed to hyper-partisanship. Republicans and Democrats care about nothing except gaining and maintaining power. The principles that define them shift and twist whenever it's politically expedient. Both are playing to their extreme fringes, leaving those in the middle without a comfortable place to call home. It's time for the non-partisan democracy that the founders envisioned.
Hackel said the governor's decision to accelerate adults ages 65-74 in the state's Phase 1C of vaccine prioritization caused phone lines to be jammed across multiple county government offices this week. "Today we opened up the hotline for people to call in, we told people it's going quick," Hackel said. "In less than an hour, we filled up all of the spots for all of those vaccines." "There is no more vaccines here in Macomb County to give," Hackel added.
Do you like this post?