An interesting thing happened on the road to a global pandemic. Normal, everyday, regular people across Michigan – and the United States – stopped what they were doing, sacrificed their own paychecks and livelihoods and schedules, and made a lot of tough choices to protect their friends and neighbors.
News coverage is dominated with updates and discussions and breaking news surrounding the COVID-19 global pandemic. We've all seen the stories about toilet paper hoarders and diminishing medical supplies.



Michiganians' eagerness to put others before themselves, though, hasn't gotten nearly the coverage it deserves. That doesn't mean it's gone unnoticed. Our own Greg McNeilly writes in the

Detroit News

:
"At the outset of a global pandemic, it's time to consider the needs of our neighbors, to care for the sick, to enable and empower our state's remarkable health care professionals to meet their needs, and to take whatever steps are in our power to limit the spread of the virus dominating so much of the daily conversation.

"This isn't news to any of you. Michiganians have been doing it all along. When news first broke about the COVID-19 virus sweeping China, then Iran, then Italy, they prayed for the victims, they supported charities and ministries that sought to help, and they began taking extra precautions to limit the spread of the disease to those in the United States least equipped physically to combat it."
Families and individuals across the state have been sacrificing all along to help Michigan get through the crisis. Thanks to their sacrifice and willingness to put the needs of others before their own, our prospects look so much better.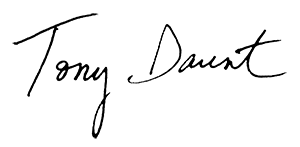 WLNS:
Losing income due to coronavirus? Several jobs hiring in Michigan
"Many people have been economically impacted as positions in hospitality, restaurants, and travel are lost or suspended due to the Coronavirus.
"For those seeking new or temporary employment opportunities, there are several options.

"
"While daily life suddenly looks different for many people amid the coronavirus outbreak, the Great Lakes Bay Region communities have come together to put smiles back on a few hundred faces.

"With facilitation from local businessman Jimmy Greene – president and CEO of the Associated Builders and Contractors, Greater Michigan Chapter – and donations from several generous people and businesses, hundreds of area children and families will receive McDonald's gift cards to purchase Happy Meals.

"
HealthBeat:
'A hometown hero'
"When Spectrum Health struggled to get enough sanitizer to meet the needs of the large health system during the COVID-19 pandemic, Amway rushed production of hand sanitizer and provided it at no cost."

Do you like this post?