A whistleblower inside the City of Detroit government has filed an employment discrimination lawsuit against the husband of Secretary of State Jocelyn Benson, Ryan Friedrichs, over his alleged role in a swirling City Hall cover-up scandal.
The whistleblower, Kennedy Shannon, for the first time publicly leveled charges two weeks ago that "leadership of the Office of Development and Grants asked staff members to delete emails in an attempt by the Mayor's office to hide facts regarding the (city's) true efforts regarding fundraising for (Make Your Date)."

Secretary of State Benson's husband is the leader of the Office of Development and Grants.


Detroit Mayor Mike Duggan, Friedrichs, and the City's Office of Development and Grants have come under withering criticism for fundraising on behalf of Make Your Date while on the clock for taxpayers. Duggan has been linked personally to the group's director, Dr. Sonia Hassan.
Now the whistleblower has named the Secretary of State's husband as a defendant in her lawsuit.
Ryan Friedrichs owes voters and taxpayers immediate answers about why he's been sued by a whistleblower over the City's disgraceful attempt to destroy public records, and who in his Department ordered the cover-up of the Make Your Date scandal.
Voters also deserve to know what Secretary of State Jocelyn Benson knew about the ham-fisted cover-up attempt, and her husband's role in the Make Your Date scandal.  Benson ran a campaign talking about transparency and ethics in office.  It's time she practice what she preaches.
Meanwhile, voters are left to guess – who ordered the cover up, why were records destroyed, and why in the world should anyone in the press or the public believe or trust that Mayor Duggan, the City, and Friedrich's office has turned over every record they got caught trying to hide? 

Sincerely,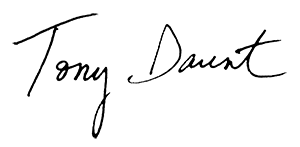 Detroit Free Press: 
City Fundraising Office Deleted Emails about Nonprofit Tied to Detroit Mayor Mike Duggan
"The former city official told the Free Press that two workers in the Detroit Office of Development and Grants who conducted fundraising for Make Your Date were instructed to delete their emails related to the prenatal care program and its director, Dr. Sonia Hassan."

 



"The suit contends Shannon informed Katerli Bounds, the city's director of grants, and Ryan Friedrichs, Detroit's chief development officer, that there were 'major compliance and HUD regulation issues' with the program and that the city 'should not make any more payments to this organization.'"
Deadline Detroit:
Bankole Thompson Counts the Ways Detroit Mayor Mike Duggan is Like Kwame Kilpatrick
"It's a slap as strong as any public official can get.
"'After promising a new era of open and honest government when he was first elected mayor, [Mike] Duggan is now facing scrutiny over a lack of transparency that is similar to what took place during the [Kwame] Kilpatrick era,' Bankole Thompson writes at The Detroit News."
Do you like this post?