A global pandemic has a way of grinding things to a halt. Like you, we're staying home, "social distancing" and doing our part to "flatten the curve."
(We're also looking desperately forward to the day when we never have to hear the phrases "social distancing" and "flatten the curve" again.)

A global pandemic also has a way of driving change – and raising the importance of watchdogs and reformers.
The Michigan Freedom Fund remains on the ground – remotely – working with policymakers and legislators to identify and support the kinds of reforms that will make a difference during the crisis and long after it's over.

Together we cover the current crisis, what Governor Whitmer has done well (and what she hasn't) and we unpack a series of critical reforms that would make Michigan a freer, healthier, better educated state, even in the face of a health crisis.
Now's the time for bold leadership. Now's the time for dynamic solutions. And now's the time to stay safe and healthy.
Wishing you and your loves ones health and safety,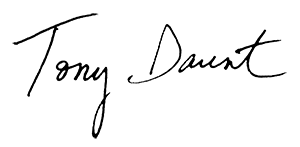 Detroit News:
Jacques: Confession: I was home-schooled, and it worked
"Parents who are now in a position to oversee their children's education should use this as an opportunity to share their interests and hobbies with their children.
"I realize some people will still smirk when they hear mention of home-schoolers. But perhaps this pandemic will make more people realize that learning can happen anywhere, just as work can." 
"Media reports are saying preliminary studies indicate some anti-malarial drugs may be effective in reducing COVID-19 coronavirus symptoms, especially when combined with certain current anti-viral medications.

"But Michigan's Department of Licensing and Regulatory Affairs has warned physicians and pharmacists they are breaking state laws if they prescribe or dispense the drugs hydroxychloroquine or chloroquine for coronavirus patients."
Metro Times:
Gov. Whitmer reverses course on coronavirus drugs, is now asking feds for hydroxychloroquine and chloroquine
"Gov. Gretchen Whitmer drew fire from some on the right after the Michigan Department of Licensing and Regulatory Affairs (LARA) sent a letter last week threatening "administrative action" against doctors who prescribed two experimental drugs that could potentially help coronavirus patients.
"The Whitmer administration has since removed the language threatening doctors from the letter and is now asking the federal government to send shipments of the drugs, Bridge magazine reports."
Do you like this post?