After vetoing $375 million in new road funding late last year, Governor Gretchen Whitmer next week is expected to roll out her new "plan" to fix Michigan's crumbling roads.
She's finally acknowledged that her absurd 45 cents per gallon gas tax hike won't fly. (Her top Democratic allies in the legislature calling it "extreme" and refusing to even sponsor her bill might have had something to do with that.) So what's next?


If we're to take candidate Whitmer's word for it, voters might have to get ready for the governor to make an end run around the legislature to fix today's problems by running up tomorrow's debt liability.
It'd be a proposal that brought the Governor full circle. First she embraced bonding. Then she lambasted a

Republican plan

to issue bonds to shore up Michigan's underfunded teacher pension system and pay down long term unfunded liabilities. In fact,

she said

bonding was an idea "out of (former) Governor Snyder's trash can."
Now there are rumors Whitmer is considering bonding or borrowing – but without using it to pay down long term debt (and free up general fund dollars for road repairs).
In other words, bonding to pay off long term debt is a problem, but bonding to go on a new spending spree isn't. Or so the argument apparently goes. What Whitmer really thinks of bonding, nobody knows.
Perhaps next week we'll finally have an answer?



Sincerely,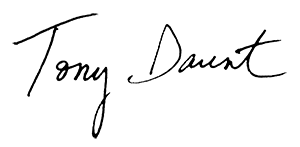 WXYZ TV Detroit:
United Autoworkers Union Accused in Shakedown of its Employees
"A new lawsuit filed by the Mackinac Center for Public Policy alleges new corruption inside the United Autoworkers Union. The suit says the union required union dues to be paid by staffers into a non-existent union and they got nothing out of it."
"Redacting names from the public employee salary file guts the ability of citizens, journalists, challengers to the incumbent political class, watchdogs, and others to give oversight," Andrzejewski said.

"For example, how many public employees double or triple dip the system? Who, by name, receives how much salary or pension for what unit of government?" he asked. "Without names, it's impossible to hold government accountable."
"A new debate over collective bargaining focuses on Michigan's burgeoning marijuana industry, where the GOP-controlled Senate is at odds with Democratic Gov. Gretchen Whitmer's administration.

"The Senate approved a resolution on Wednesday that formally opposes an administrative rule proposal that would require marijuana businesses applying for state licenses to sign a so-called "labor peace agreement" with a union."
Do you like this post?