Secretary of State Jocelyn Benson apparently has something to hide, and she's pulling out all of the stops to ensure you never figure out what it is.
Officials at the Michigan Republican Party recently filed a Freedom of Information Act request with Benson's office for public records surrounding her partisan handling of the upcoming redistricting commission created by last year's Proposal 2.


Benson's office is required by law to comply with state FOIA laws, so she used a new trick to keep the records hidden – she offered to comply with state law, but only if the Party ponied up more than $10,000 to turn over the records.
The bill is among the largest FOIA cash-demands on record anywhere in the state, and is a clear and unambiguous attempt by Jocelyn Benson to skirt state transparency laws. It's also one of the most startling examples of hypocrisy and broken campaign promises in modern Michigan political history.
Remember all of those campaign-trail transparency pledges?
By working to avoid public transparency, Benson has come clean about one thing, though.  Her word isn't worth much.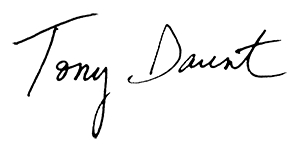 Detroit News: 
GOP, Benson spar over $10,000 bill for redistricting documents
"The Michigan Republican Party is crying foul over a $10,049 processing bill from Democratic Secretary of State Jocelyn Benson as it pursues planning records for a citizen redistricting commission that will draw new political boundaries in 2021."

"According to MIRS News, Michigan Gov. Gretchen Whitmer is coy about the 'Medicare For All' concept that's become an issue in the Democratic presidential primary. Whitmer was questioned about her stance after she gave a speech at the Democratic presidential debates in Detroit last week."
San Francisco Chronicle:
Redistricting battle in Michigan could threaten California citizens' commission
"

A Republican-backed lawsuit aimed at killing Michigan's new redistricting commission could threaten the future of California's landmark citizens' reapportionment panel. The Michigan suit, filed in federal court, charges that the rule barring politicians, partisan staffers, lobbyists, party leaders and their families from the commission is unconstitutional and should invalidate the redistricting system approved by the state's voters in a 2018 initiative.

"
Do you like this post?