Unfortunately, some Senate Republicans have reignited their push for the foolish corporate welfare scheme known as "Good Jobs for Michigan."  And while the legislators pushing for this scheme may have good intentions, there's nothing "good" about it for Michigan taxpayers.
That's why the Michigan Freedom Fund, other good-government groups and lawmakers from both political parties attended the Senate Economic and Small Business Development Committee to defend workers and taxpayers by testifying against SB 492 and asking tough questions of its supporters.
As you may recall, the scheme essentially entails workers giving hundreds of millions in corporate welfare to some of the world's biggest businesses by diverting the income taxes of their workers from the government treasury into their own coffers.  Making matters worse, SB 492 eliminates the sunset AND spending cap on this failed program. All this while Governor Gretchen Whitmer's top deputies have begun traveling the state talking about the need for a bigger-than-ever 80-cents-per-gallon gas tax hike!
It's a bad bill and it's insulting to taxpayers.  It rewards some of the world's wealthiest business owners and investors by forcing their employees to pay them instead of paying their taxes. Well connected elites get richer, as they drain resources away from working moms and dads.
Enough is enough.  Let's put everyday Michiganders first for a change.
Sincerely,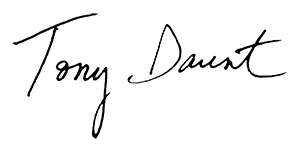 Michigan's Big Show:
Freedom Fund's Tony Daunt talks Corporate Welfare


The Morning Wake-Up:
Freedom Fund's Tony Daunt Speaks Up for Michigan Taxpayers, Workers
  

Mackinac Center:
Lawmakers Should Let "Good Jobs for Michigan" Expire
"I have yet to see proponents of the GJFM program offer any evidence that this is an effective 'tool' beyond their own faith-based testimony, which I've listened to, read and watched. Proponents seem to argue that GJFM will work because they say it will, or because they found a corporation willing to accept the state's fiscal favors."
Do you like this post?