Holding Governor Whitmer accountable for her draconian power grabs starts with ensuring citizens and watchdogs have access to public records.
No wonder the Governor recently issued an executive order effectively and indefinitely cancelling the state's Freedom of Information Act.


That's not right, and she won't get away with it without a fight.
Governor Whitmer cancelled the state's freedom of information laws because she's determined to seize power – and reward her political allies – in secret.
Whitmer continues to use her illegitimate Executive Orders to stand on the throat of Michigan's economy and our freedoms, all while she goes about chasing her dream of being Joe Biden's Vice Presidential pick.
Among the most egregious moves was Whitmer's decision to hand Michigan patients' private health data over to her partisan campaign vendors – potentially to help them build political lists to assist Joe Biden's run for President and her future runs for office.
The state legislature is now on the job, too, forming a special oversight committee with subpoena power to investigate the Governor's corrupt actions.
It's an important step towards bringing transparency to an administration that's doing everything it can to hide information from the people she was elected to serve.

Sincerely,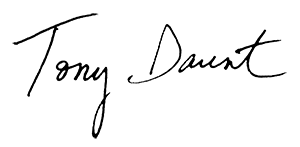 Detroit News:
Jacques: Whitmer ditches #BelieveWomen for #BelieveBiden
"While Whitmer has had no problem calling out sexual harassment and assault when a Republican's reputation was at stake, she isn't concerned when the alleged bad behavior is exhibited by Joe Biden, who is eyeing Whitmer as a contender for his running mate."
"A conservative media watchdog group claims that a Grand Rapids health facility staged a fake COVID-19 drive-through testing line for a CBS news show with the intention of making it look busier than it really is." 
"Republican legislators filed suit against Michigan Gov. Gretchen Whitmer on Wednesday alleging her attempt to unilaterally extend emergency declarations amid the COVID-19 crisis is illegal, 'absurd,' unconstitutional and 'nonsensical.' 

 

"GOP leaders are asking the Michigan Court of Claims for an immediate ruling declaring that Whitmer's emergency orders, including her stay-at-home and business closure mandates, are 'invalid and unenforceable' because the Legislature did not extend her emergency authority."
Do you like this post?